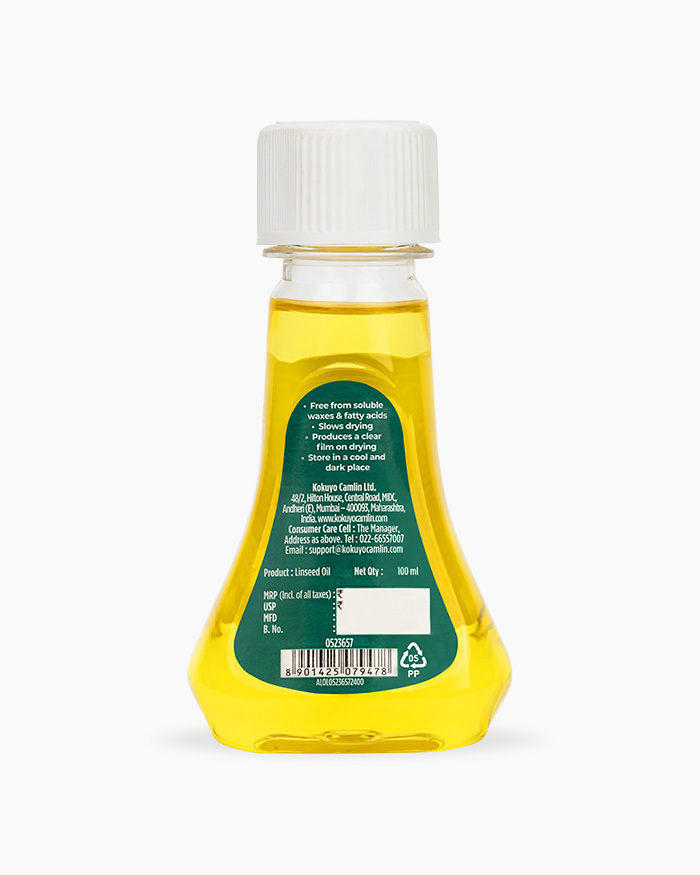 1/2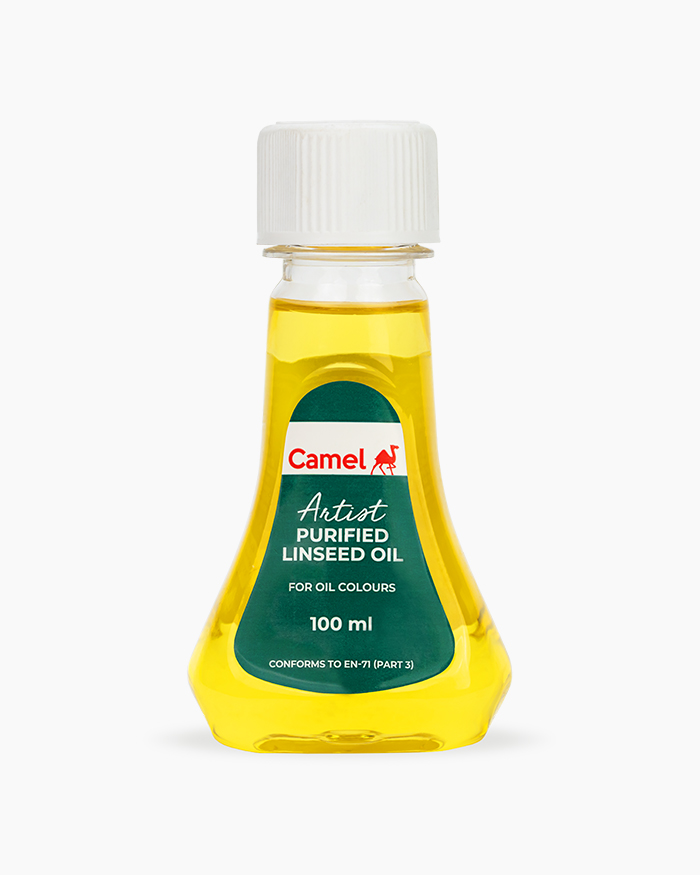 2/2
Camel Purified Linseed Oil
Individual bottle of 100 ml
₹130
Ships in 1-3 business days. Delivery through Amazon.
First introduced in 1965
This slow-drying oil is the best and most popular medium for oil painting.
Working Time

High

Drying Time

Slow
Features

01

The most popular and reliable medium for oil painting

02

Alkali refined to remove harmful soluble wax and fatty acids

03

Yellows a bit on drying

04

Imparts good luster, flexibility, and long life

05

Used to thin Oil Colours for glazing and brushability
Product Code - 523657
Pro Tips from Artists
Blend well with Oil Colours before use.
Keep the bottle capped when not in use.
Store in a cool and dark place.
Frequently bought with
Purified Linseed Oil
Learn something
new today
"
"We don't make mistakes, just happy little accidents."