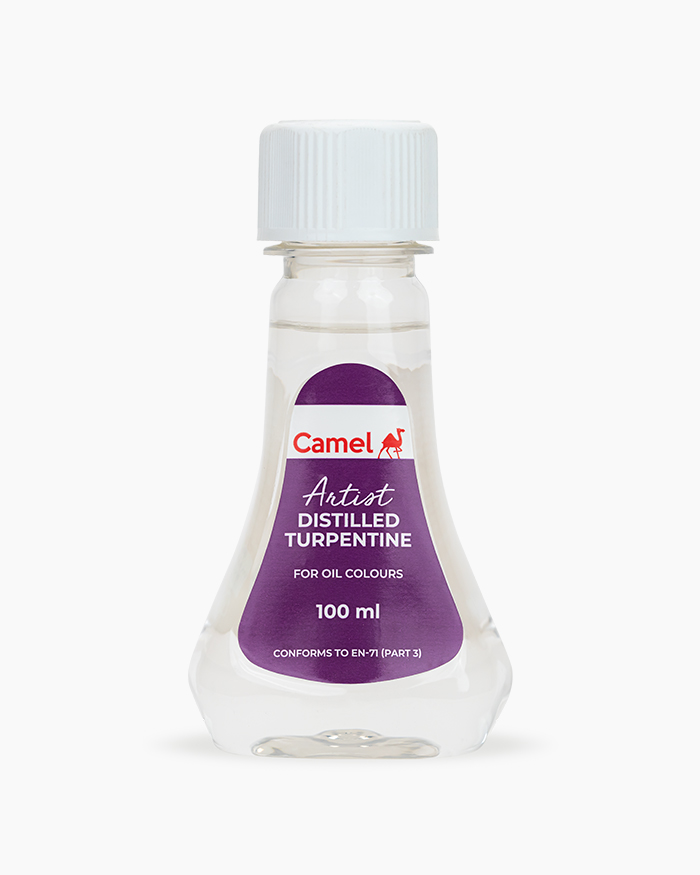 1/3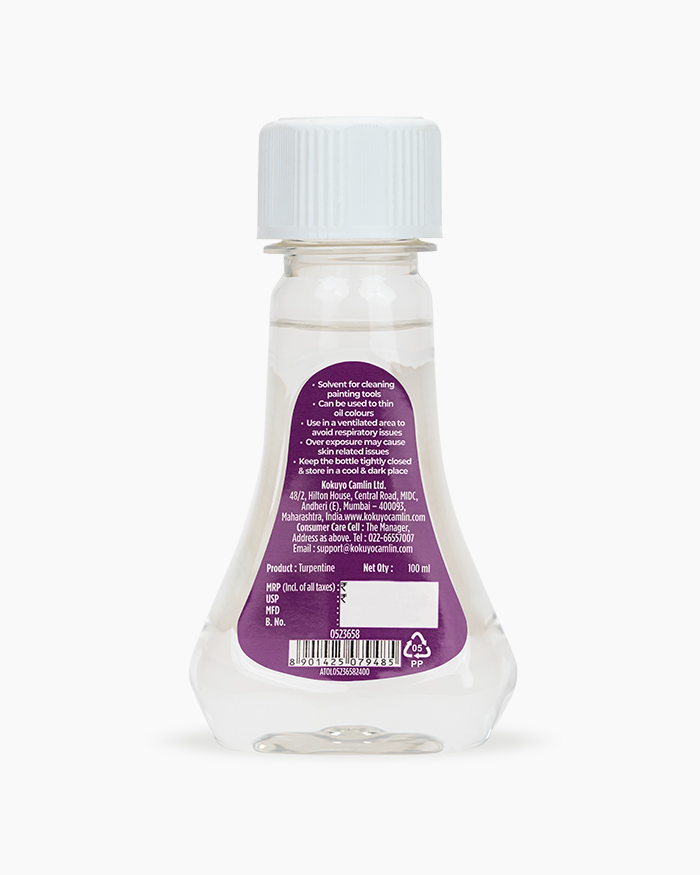 2/3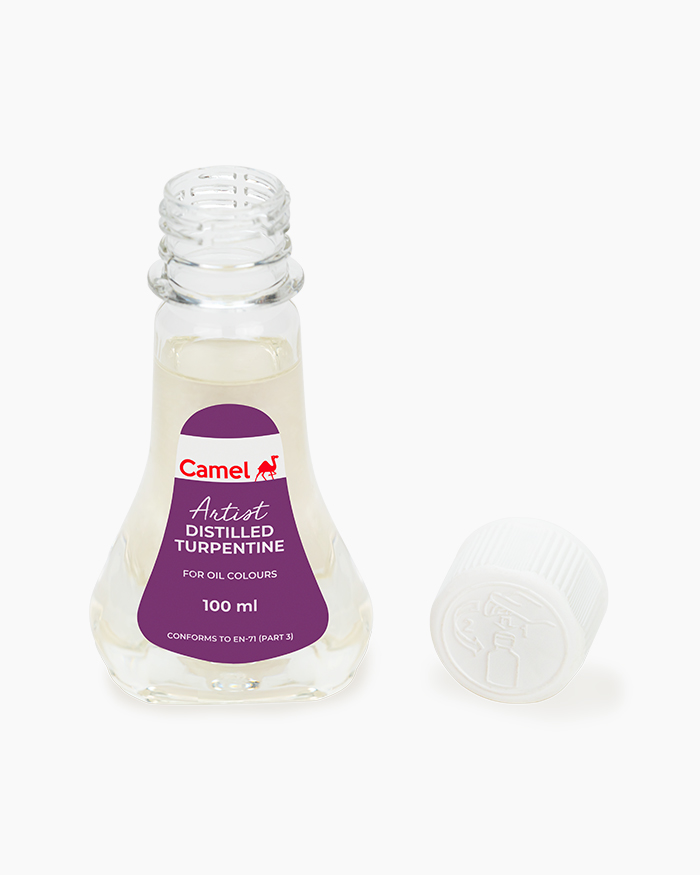 3/3
Camel Distilled Turpentine
Individual bottle of 100 ml
₹130
Only available at retail stores.
First introduced in 1965
A must-use for oil painting as the ideal solvent to clean brushes and other tools, also used to thin the colours with due caution.
Features

01

Used for cleaning tools and more while painting with Oil Colours

02

Volatile and solvent material, requires due care while using and storing

03

Rubs off the gloss and flexibility of colour film if mixed with colours

04

Poses threat to the health of user, requires caution while using

05

100% vegan
Product Code - 523658
Pro Tips from Artists
Mixing this product with colours may harm the paint film.
Artist's skin may become chalky and dry while handling this product.
Always use this product in a well-ventilated space.
Protect your eyes, nose, mouth, and hands while using this product.
This product should not come in contact with high heat or fire.
Keep the bottle full at all times to ensure minimum reaction of this product with air.
Keep the bottle capped and in a cool, dark place.
Frequently bought with
Distilled Turpentine
Learn something
new today
"
"The world always seems brighter when you've just made something that wasn't there before."- Neil Gaiman