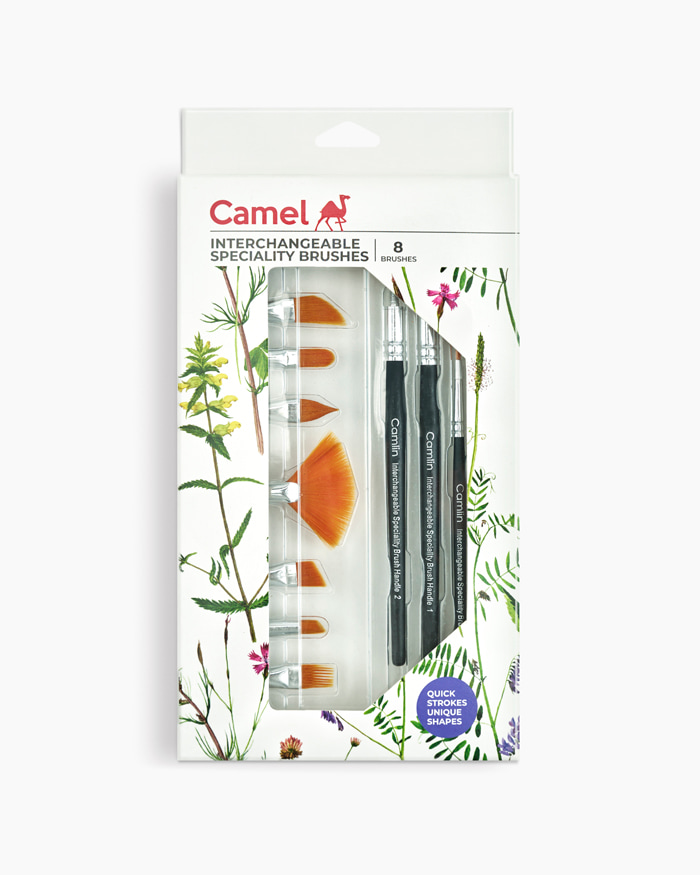 1/3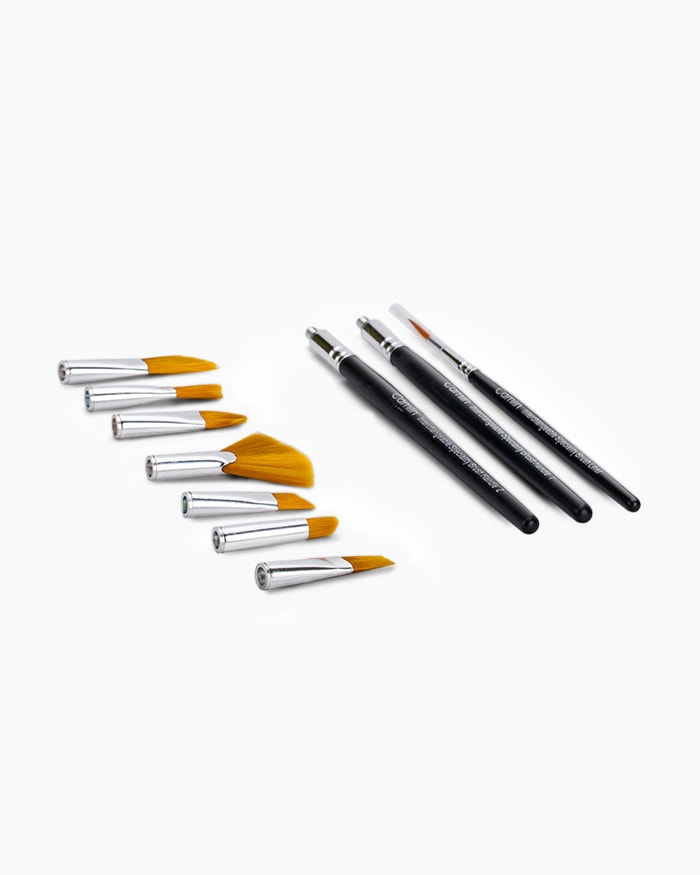 2/3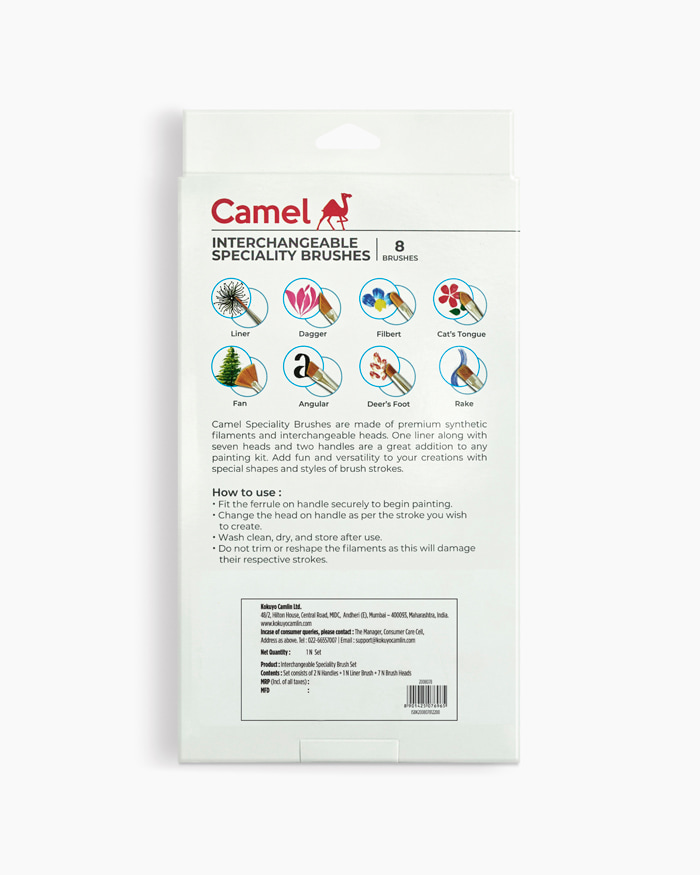 3/3
Camel Interchangeable Speciality Brushes
Assorted pack of 8 brushes
₹ 550
Only available at retail stores.
First introduced in 2017
Supporting creative ideas with an exciting set of speciality brush heads with interchangeable handles for special effects.
Included in this pack
Liner brush
2 handles
7 brush heads
Rake, Dagger, Deer's Foot, Cat's Tongue, Angular, Fan, Filbert
Features

01

Interchangeable handles and brush heads

02

Precisely designed brush shapes for special effects

03

Non-rusting aluminium ferrule

04

Black wooden handle with a strong matte finish

05

Perfectly shaped blister pack for easy storage

06

100% vegan
Product Code - 2008078
Pro Tips from Artists
Fit the ferrule on the handle securely to begin painting.
Change the head on the handle as per the desired stroke.
Wash clean with soap water after use, then dry and store in the pack.
Do not trim or reshape the filaments as it might damage their original form.
Frequently bought with
Speciality Brushes
Learn something
new today
"
"Art enables us to find ourselves and lose ourselves at the same time."- Thomas Merton