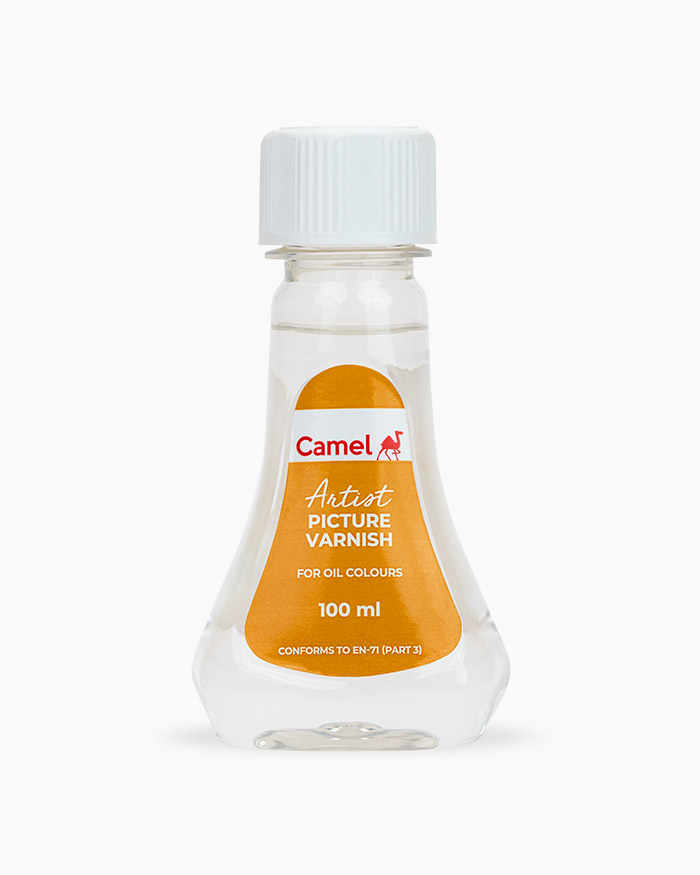 1/4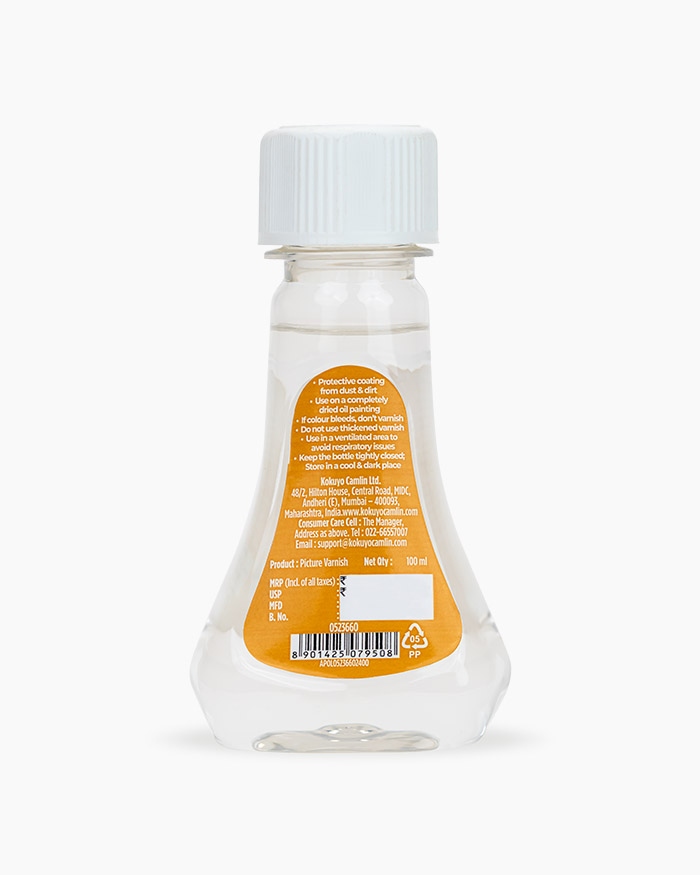 2/4
3/4
4/4
Camel Picture Varnish
Individual bottle of 100 ml
₹170
First introduced in 1965
A protective coating that is transparent, flexible, and removable which should be applied after the oil colours are completely dried.
Features

01

Natural resins dissolve in the solvent

02

Creates a transparent film

03

Removable by conservators, if the need arises

04

100% vegan
Product Code - 0523660
Pro Tips from Artists
Allow the painting to dry completely before applying with a dry brush in multiple coats.
Use on a bright sunny day to ensure that there is no moisture and to avoid fogging of the painting.
Always use this product in a well-ventilated space.
Protect your eyes, nose, mouth, and hands while using this product.
This product should not come in contact with high heat or fire.
Wipe the painting with a turpentine-soaked cloth before adding to remove dust and to check if any colour is still wet.
Learn something
new today
"
"The world always seems brighter when you've just made something that wasn't there before."- Neil Gaiman