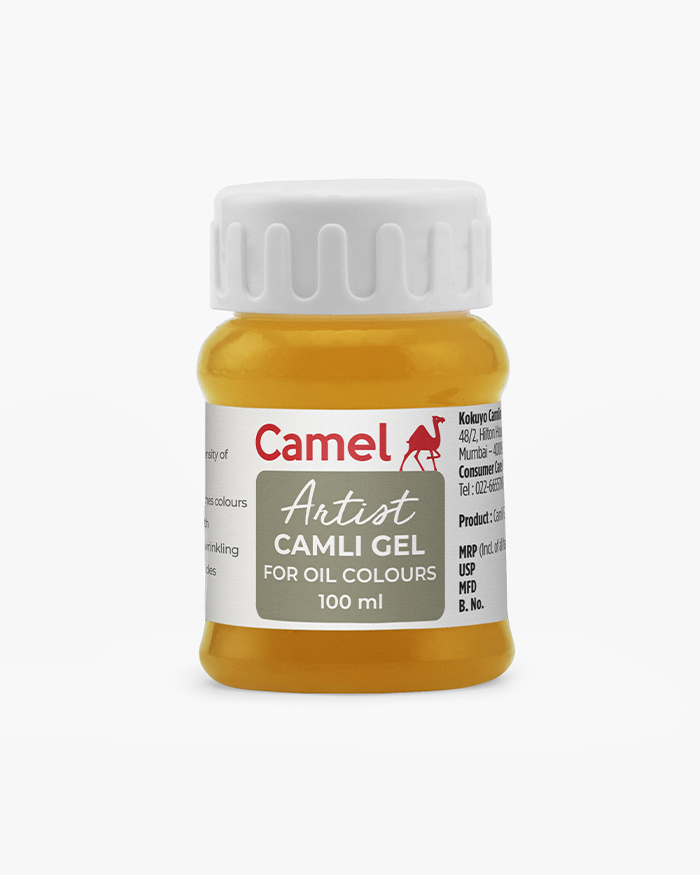 1/2
2/2
Camligel
Individual jar of 100 ml
₹200
Only available at retail stores.
First introduced in 1965
A medium to facilitate impasto painting by adding body, flexibility, volume and luminescence to colours.
Features

01

Clear petroleum jelly

02

Render a non-chalky fresh effect

03

Accelerate drying and prevent uncontrolled running of colours

04

Ideal medium for knife and impasto painting

05

Helps retain the body of the stroke without cracking, even after drying

06

100% vegan
Product Code - 0523905
Pro Tips from Artists
Blend with thin colours to add body.
Blend with slow drying shades to reduce drying time.
Use with weaker shades to give strength.
Use with expensive shades to enhance volume.
Blend with colours on a palette using a knife before use.
Learn something
new today
"
"Artists are just children who refuse to put down their crayons."- Al Hirschfeld