With the introduction of a brand new school year, the task of getting your child interested in studying is about to begin again. One subject, in particular, that does not appeal to most children is Mathematics. However, when taught correctly and in an interesting way, Math can be a great subject to learn.
Here are some simple ways to make learning Math fun
1. Ice cream stick shapes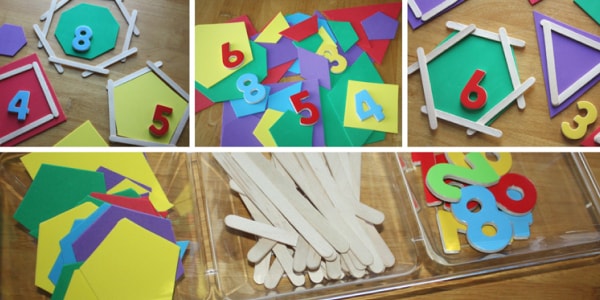 What better way to make learning geometry fun than a hands-on approach? Give your child ice cream sticks and let them re-create figures by looking at different diagrams. This experience will not only help children familiarise themselves with different shapes but also teach them the number of sides to each shape. You can even paint or colour the sticks to increase their aesthetic value and create an experience that is even more fun.
2. Deck of cards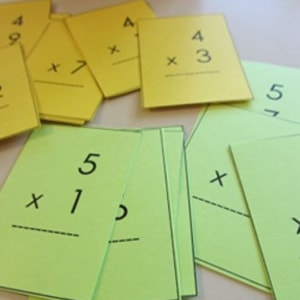 Memorising multiplication tables can be difficult for most children but there are a few ways to make it easier. It's really simple too, not to mention fun! First, explain the basics of multiplication and how to go about it to your child. Now for the fun part - create a deck of cards with colourful chart paper. On one side of the card write the table that needs to be multiplied (e.g. 12×6) and on the other side write the answer. You can then use these cards to play a game of points. We're certain that this method will greatly appeal to the playful nature of your child and, more importantly, help them learn multiplications.
3. Make abstract art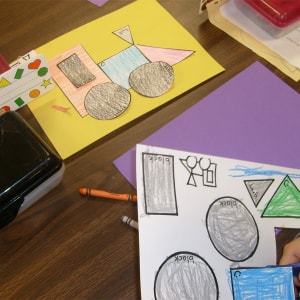 The many components of a geometry kit and their different uses can intimidate most children, who as a result shy away from using them. Instead of the usual method of introduction, why not encourage your child to create small artworks with the help of these kits? By doing this, you'll definitely make things more fun. Moreover, your child will also familiarise themselves with the use of these components.
Simply let your child trace the different shapes on a piece of paper and then help them cut out these shapes and colour them. Join these cut-outs by pasting them onto chart paper to form different images and objects. This will keep them interested in learning and help them retain more information. It will also make it easier for you to teach them more by keeping them engrossed in the subject.
4. Quizzes and games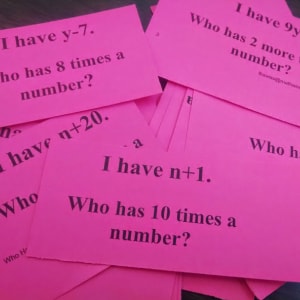 Children love playing games and definitely pay more attention to things when they are enjoying themselves. So a great way to teach math is by creating fun and interesting quizzes. For this, you can make a set of cards with different questions based on math and then have your child guess the answers. You can also offer up small rewards at the end. This will ensure your child is happy to learn and will also help him/her get ready for tests and exams.
Did you find this article informative?
Share your thoughts with us in the comments below.
Comment added
Comment updated
Comment deleted
"
"Learn the rules like a pro, so you can break them like an artist."- Pablo Picasso