The reuse of objects found around your home is a great way to add some creative interior decor that's unique and tailored to your taste. In this post, we're going to discuss how you can create superb works of art using old glass bottles that may be lying around. From unique flower vases to creative art decor for your shelves, this article is a guide to help you learn how much fun painting on glass bottles can be.
Before you kick things off, you'll need to decide where you're going to place this art. This will help you choose the appropriate colours for your bottles to help accentuate the area and highlight that space.
Let's start decorating

Prep the bottle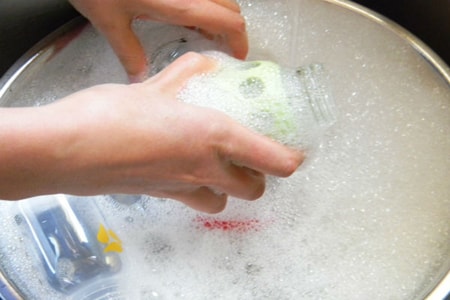 The first thing you have to do before you begin painting is to wash the bottle thoroughly, removing any excess gum or label residue and any grease and debris. For the best result, you should rinse both the outside and inside of the bottle with soap. We recommend using latex gloves when you start decorating the bottle, for safety. Only start after the bottle is completely dry.
1. Paint the inside with a syringe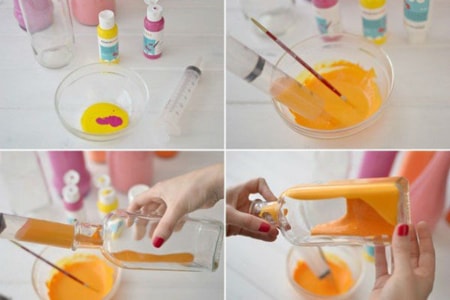 Start with the inside first. Mix Camel Fluid Acrylic Colours into a bowl and using a large syringe, apply the paint to the inside of the bottle. This works best only with non-coloured bottles of course. Let the paint slide onto the sides of the bottle till it is completely covered in paint. You could also add multiple colours for a little more design.
2. Use tape to create patterns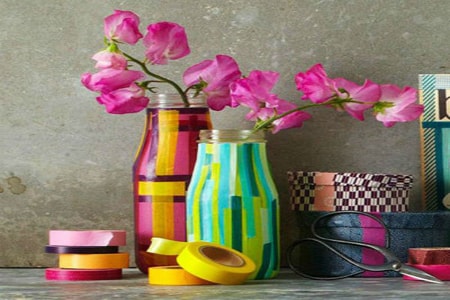 This is another unique way of decorating glass bottles. You can get all kinds of funky cello tape options from a stationary store. Let your creative juices flow and apply the tape in patterns over the bottle to create stunning designs on the outside. Try and get the tape options to match the colours you've chosen for the inside. If you're using plain tape, you can use Camlin Artist Brush Pens to add some colourful designs over the tape strips. You could even make it personal by writing sayings or adding a person's name so it could be given as a gift.
3. Going with spray paint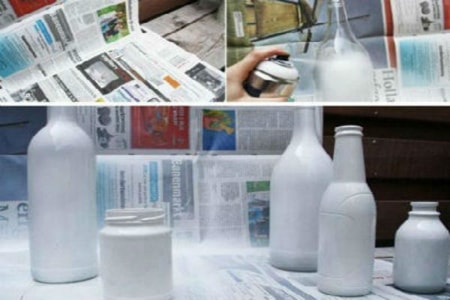 You could also opt to spray paint the bottles in whatever colour you like. Do keep in mind that this is not a step you want your kids to be involved in. Ensure you're well protected with gloves, glares and a face mask when you're doing this. Choose a base colour(s) and let the bottles dry. Once they're dry, you can have your kids use Camel Sparkle Colours or even Camlin Artist Brush Pens to decorate the outside in colourful patterns.
4. Light it up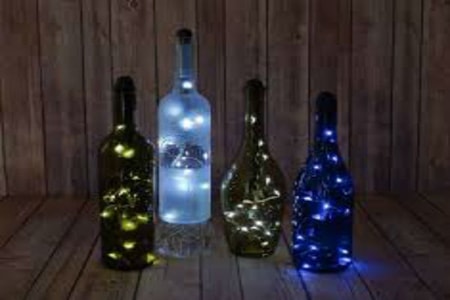 For the final piece of decoration, you could also get a hold of some fairy lights (string lights) and carefully insert them into the bottle. Plug them in and see your bottle glow. This won't work too well if you've used very dark paints on your bottle. Some transparency or gaps would be required, so do give your design some thought before you buy the lights.
And there you have it. A few simple ideas on how you can repurpose old glass bottles into creative and colourful vases or decorative pieces for your home.
Did you try any of these ideas to decorate glass bottles?
Share your experience with us in the comments below.
Comment added
Comment updated
Comment deleted
"
"The artist is not a different kind of person, but every person is a different kind of artist."- Eric Gill