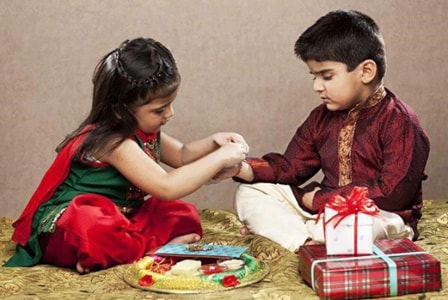 India is an extremely diverse country which also leads to a multitude of unique festivals. Some are celebrated by just a few communities and others are celebrated nationwide. Raksha Bandhan is a festival which has its origins in one community but is celebrated by all. While it may go by different names like Rahki Purnima or Rakhi, the festival celebrates the same thing everywhere – the bond between brothers and sisters.
On this special day, a sister ties a 'rakhi' (sacred thread) around her brother's wrist, while offering love and prayers for his well-being. In return, the brother brings his sister a gift with the promise to always protect her.
For this special festival, you can celebrate by making it more personal with these homemade essentials.
Make your own rakhi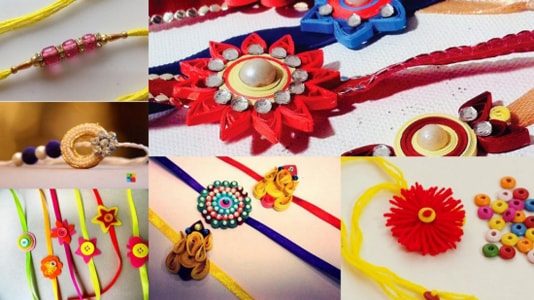 This ceremonial thread can be made with a number of materials. Experiment with the design and style by using ribbons, colourful thread/wool or foam as the base of the rakhi.
Get creative with the design and use stickers, beads, zari motifs, sequins etc. to make a really attractive rakhi. All you need is a little imagination and some white glue to put your ideas and material together, and you will have a beautiful, personalised rakhi.
Personalised greeting cards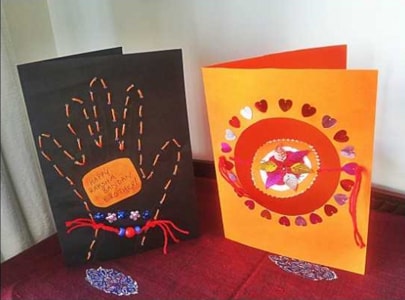 Whether you're a sister presenting a card to her brother or the other way around, you can make this simple gesture more meaningful by personalising it. Use colourful chart paper to make your own card.
Add a sentimental touch by cutting out old photographs of you and your sibling and sticking them inside the card. Make it more artistic by painting a design with soft pastels or water colours.
Puja plate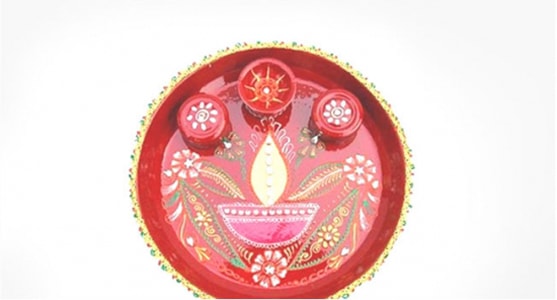 Making a puja plate or 'thali' is a fairly simple task and shows that you've put more thought into the gesture. To make your own puja plate all you need is a thermocol plate and Camel Fabrica Acrylic Colours. Paint the plate red and add simple designs in yellow or white after it dries. For a touch of glitter, use Camel Sparkle Colours.
You can create several beautiful handmade gifts for the occasion. All you need is a little time and creativity. Remember, Raksha Bandhan is a time to show your sibling just how much they mean to you and these personalised items are a great way to make the celebration a memorable one.
Which of these ideas did you try out?
Share your experience with us in the comments below.
Comment added
Comment updated
Comment deleted
"
"The world always seems brighter when you've just made something that wasn't there before."- Neil Gaiman