Children love the monsoon season. They love playing in the rain, splashing in puddles and making paper boats that float in the water. Of course, as parents, you have to be a little careful about how much you let your kid play in the rain. Here are four fun indoor activities that you can do with your child on a rainy day to keep them busy and happy.
Umbrella Art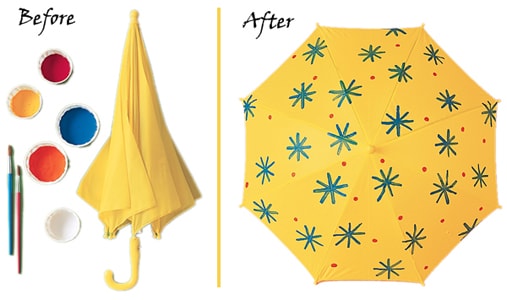 This is a fun indoor activity to let your child enjoy the rainy season without actually being outside. All you need for this project is a self-coloured nylon umbrella, a set of Camel Fabrica Acrylic Colours, and some brushes.
The umbrella will act as the canvas for your child's artistic skills. From simple little cartoons to intricate abstract designs, the best thing about umbrella art is that your child can paint anything he or she wants. Moreover, you get an interesting umbrella to use during the monsoons.
Funky Gumboots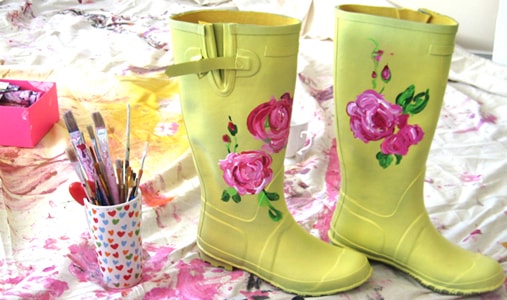 One thing that children love to do in the monsoon is jump around in puddles of water. However, not all parents approve of this because while it can be fun for the kid, it is also unhygienic. If you've been unsuccessful at convincing your child to wear gumboots before going outdoors, this activity can help.
Use a light-coloured spray paint all over your child's gumboots. This not only gives it a brand new colour but is also a better base for painting than the rubber they're made from. Once dry, let your kid create any kind of fun design he or she wants with Camel Artist Acrylic Colours. Now, what child wouldn't want a colourful pair of rainboots that they have painted themselves?
Home Umbrella Hanger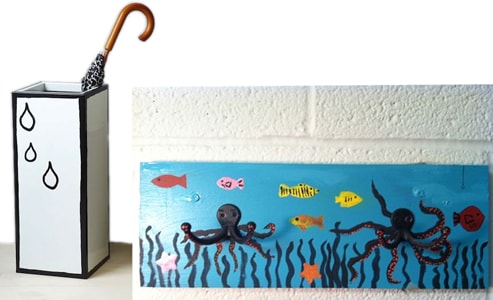 Another fun rainy-day craft that you can enjoy with your child is making an umbrella holder. Get a strip of wood and hammer a few nails into it leaving a few inches of space between them. Next, give your kid a paintbrush and some Student Oil Colours, and let them decorate the umbrella holder as they see fit.
You can even use the finger painting technique to make it a more fun project. You can design it in two ways, a floor stand type or a wall hanger that can be used for multiple purposes like hanging jackets, keys, etc.
Did you try any of these monsoon art projects?
Share your experience with us in the comments below.
Comment added
Comment updated
Comment deleted
"
"Art is not what you see but what you make others see."- Edgar Degas