One of the best things about festivals is that they offer ample opportunity to get creative and make your own decoration. Navratri and Dussehra, two of the country's most popular festivals, will soon be celebrated with pomp and show.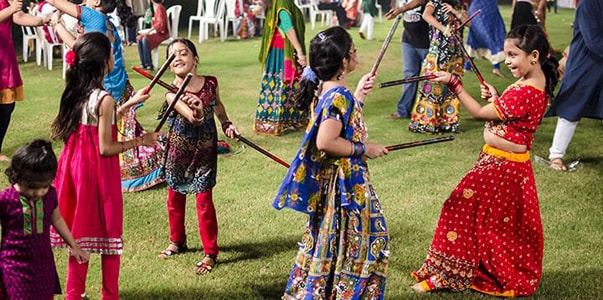 To get into the spirit of these festivals, here are some great DIY craft and art ideas you can try at home.
Paper Marigold Flowers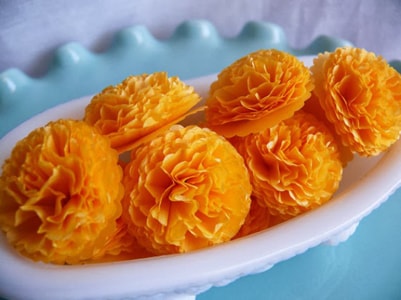 You will need crepe paper (orange or yellow) scissors and twine. Lay about 7-8 sheets of crepe paper on top of each other and cut them into rectangular shapes. At half-inch intervals, make concertina folds until it looks like a narrow strip.
With the twine, tie the paper in the middle and cut off the ends of the paper to make them rounded. Then, separate each layer on both sides, slightly pulling them upwards. Your paper marigold flowers will be ready once all the layers are separated.
Colourful Dandiya Sticks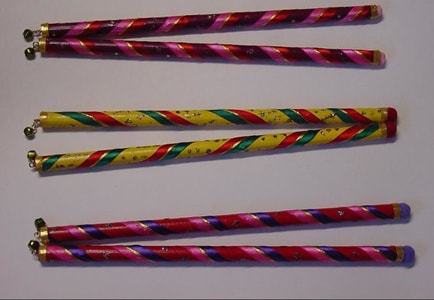 Along with dressing up to play dandiya, you can also dress up your dandiya sticks to make them more suitable for this festival. All you need is a pair of sticks and colourful glitter tape (blue and red).
Wrap the blue tape around the stick in a slanting direction, leaving a gap in between, from the top to the bottom. Do the same with the red glitter tape and fill in the gaps. You can even add jhumkas to the bottom of the dandiya sticks to give it a more festive look.
Elephant Art
One of the most popular aspects of Dussehra is elephants, and adding some elephant art to your home is a great way to decorate the place. Colourful cardboard/chart paper, glue, glitter pens, and scissors are all you need. First, draw the outline of an elephant on the paper and cut out the shape. Use glitter pens to draw out the eyes and ears on the elephant and decorate the tail, trunk etc. with the sequins.
You can also create a decorative cloth and stick it on the elephant's back to give it a more attractive look. Use ribbon to tie your elephant art anywhere in your home.
These are just a few of the many crafts you can have fun making at this time of the year. So get to creating your own festival decorations to make it a more memorable time.
Did you try out any of these art and craft ideas?
Share your experience with us in the comments below.
Comment added
Comment updated
Comment deleted
"
"Art heals all my feels."- Sanmy Art