Teachers play a big role in our lives. Besides trying to impart knowledge to young, impressionable minds, they influence our everyday habits, shape our personalities, and mould us from a very early age into the people we become.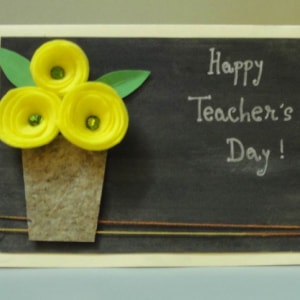 Teacher's Day is perhaps the best time to show them just how much we value their efforts. Here are a few creative gifts that can be a token of appreciation for your teachers.
Handmade Bookmarks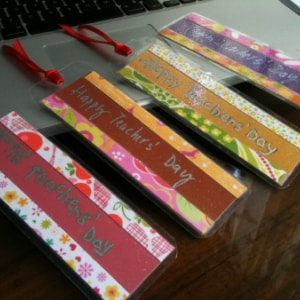 Most teachers love reading, and bookmarks will always come in handy. You'll need colourful chart paper, Sketch Pens or Camel Poster Colours, and thin rope, yarn or ribbon. Cut out several rectangles from the chart paper to form your bookmarks and cut out a small hole at the top.
Tie a short length of rope or thread and draw or paint a design on the face of the bookmark to give it an attractive look. You can even add paper quilling designs to the bookmark. Write a 'Thank You' or 'Happy Teacher's Day' message to finish off.
Decorative Planters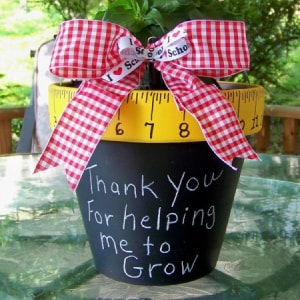 Planters are a lovely gift if your teacher is fond of plants and decorative planters make a lovely addition to any setting. You will need a small pot, some paint, ribbons, and Camlin White Glue. Cut a length of ribbon and glue it around the top of the pot.
With Camel Artist Acrylic Colours, paint designs or patterns on the pot to give it an attractive appearance. You can also glue embellishments like decorative butterflies. Finally, add a message to your teacher thanking him or her for everything.
Pencil Holder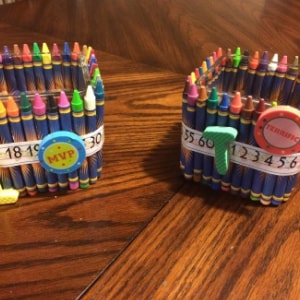 Shun the old designs and try this unique DIY pencil holder that is perfect for a teacher. You will need a small tin can, strong glue, rubber bands, ribbon, and a whole bunch of crayons.
Glue the crayons to the outside of the tin and place a few rubber bands around the pencils to hold them in place and dry overnight. Cut a thick strip of ribbon and tie them around the pencils for a decorative look. Add a small personalised note with your teacher's name as a final touch.
Remember, your teachers spend a huge portion of the year teaching you. These DIY gifts are simple to make and are ideal for showing your gratitude.
Did you try out any of these gift ideas?
Share your experience with us in the comments below.
Comment added
Comment updated
Comment deleted
"
"We don't make mistakes, just happy little accidents."- Bob Ross