From sticking postage stamps to repairing broken items, glue has proven to be an indispensable part of our lives. It's also one of the most important requirements for creating arts and crafts.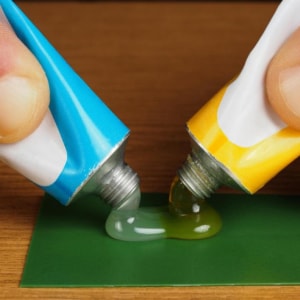 With a little creativity, it can be used to make some attractive pieces. Here are some unconventional ways in which you can use glue for art.
Glitter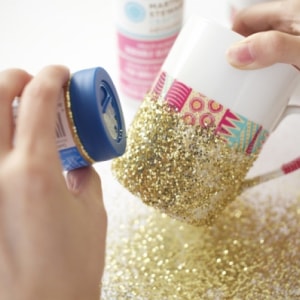 Glittering your possessions is quick, easy, and fun. They add a funky appearance to items like keys, desk organisers, mugs, etc. You'll need some Camlin White Glue, glitter powders in your favourite colours, and a transparent nail polish sealer.
Simply draw out a design with the glue on your item of choice or slather glue all over it. Sprinkle glitter dust over it and let it dry for an hour. Once dry, apply a coat of clear nail polish to seal the glitter and prevent it from getting all over your hands every time you use the item.
Hot Glue Art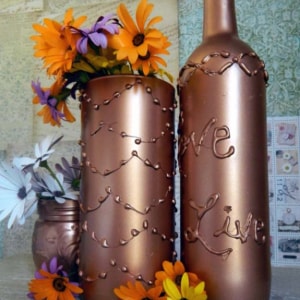 Create customised art pieces for your home with this unique concept. All you need is a hot glue gun, a can of spray paint, and an old item like a vase, bottle or jar.
First, ensure that the surface of the item you are using is clean and dry. With the hot glue gun on medium or low setting, trace a design on the surface. It can be anything from a simple pattern to a set of words. Allow the glue to set. When it's dry, use the spray can to coat the item with paint. It might need 2-3 coats of paint between 10-minute intervals. After a few hours of drying, your new art piece will be ready for use.
Glue Doily Bowl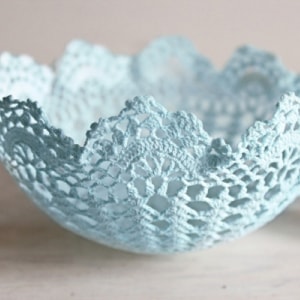 Glue doilies are great as decoration pieces. For this, you need a doily, white glue, water, and a bowl. Firstly, mix equal parts of glue and water in a container and soak the doily completely in it. Next, overturn the bowl and cover it with a layer of plastic wrap.
Remove the doily from the glue mixture and arrange it over the bowl so it's shaped right. Leave it to dry for 24 hours and you'll have a hard-set glue doily.
So, what are you waiting for? Grab some glue and craft supplies and start creating exciting pieces of art for your home!
Did you try any of these ideas?
Share your thoughts with us in the comments below.
Comment added
Comment updated
Comment deleted
"
"Art should comfort the disturbed and disturb the comfortable."- Banksy