Finding a way to cherish old memories is always a good thing. With smartphone cameras and online storage, it's not that hard but there's something to be said for old-school. So, here's a fun task for you and your children to partake in. It will require some heart, lots of art and plenty of creativity; minus any technology. Journaling or scrapbooking is a fun pastime for kids to keep memories and learn about things that pique their interests.
Given below are a few things that can help your child get started with making your scrapbook all the more special. DIY scrapbooks are a great idea and we're sure your kids will love it. It also makes for a truly creative hobby as well as a great gift idea from them to any family member or friend. It's different from videos and photos and adds so much more of a personal touch too. These simple tips will ensure that kids get started on their projects properly and move forward in a fun direction.
Getting started with your journal or scrapbook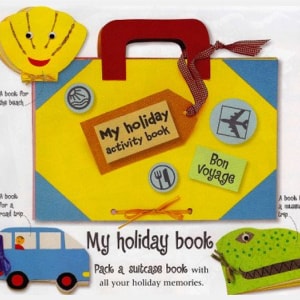 First off, find something that your child is interested in – fairytales, superheroes, cars; it's literally and figuratively an open book. It could also be a book of just memories or a gift for someone. Once you've got your subject, you're good to go. You'll then need to help your child find all things related to the topic; from photos to clippings, memorabilia, related designs, and stickers, the list can go on. Gather it all together and get started.
The cover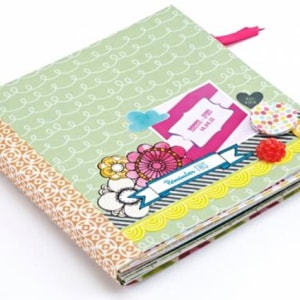 You'll first want to get started on the cover. This is where you'll want to make sure that the topic is clearly depicted and boldly stated in letters, colours, etc. Get out your Camlin Gum & Paste and have at it. You could use an old box file for the scrapbook, a Camlin Drawing Book or go completely DIY and bind two pieces of cardboard together with a set of office clips to hold the pages inside.
Stick pictures, and stickers while keeping a space for the name of your book. For the name, you could use puffy alphabets or write it using Camlin Artist Brush Pens, Crayons, Sketch Pens or Permanent Markers.
The pages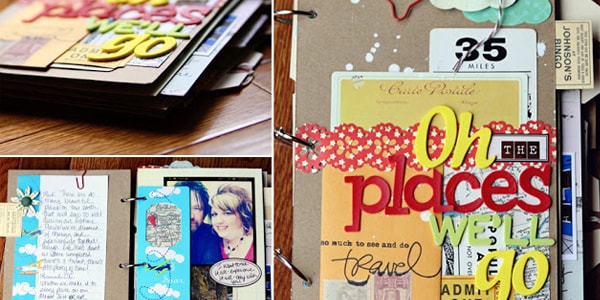 If you're creating the entire scrapbook/journal from scratch, then you could cut out A4 size sheets from card paper to be used as pages. Once again, you can get as creative as you want for each page. While it's important to let your child get as creative as they can be, a pattern or structure for each page could also help them keep things neat.
Camlin Glue Sticks will be very handy for sticking things on the pages. Use the pages to showcase the details of the topic – if it's about a person or your family or a family trip, stick photos of the person, people or locations. Add a little information about each photo to make things more interesting. Using crayons, sketch pens or glitter you can create borders around each picture or clipping for a little pizzazz.
One of the most delightful things about travelling is that you get to immerse yourself completely in the environment. The art that comes out of such an experience can be magnificent! Whenever you take this journey, be prepared to tell the story of the culture. Take a slice of the varied cultures you come across by painting their exquisite cuisines and festivals! If the beach or a marketplace is the centre of activity for the natives, bring that out in your art.
The borders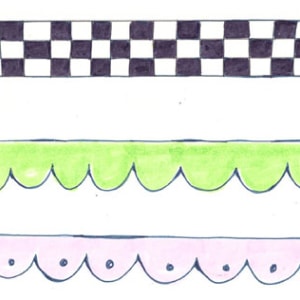 Fun borders are always a great option to make journaling easy. You can choose from so many – zigzags, scallops, checkerboard designs, etc. Each page could also have a different border or one design throughout. You could use ribbons, seams from clothes, and so much more. Use the glue stick to paste the material around each page.
Getting creative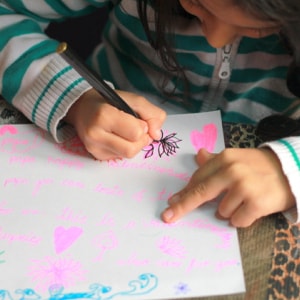 And finally, it's time to just let go and let the creative juices flow. Once your journal is ready in design, let your child get as creative as they like with each page. They can create colourful drawings using brush pens, crayons or even Camlin Colour Pencils to draw and colour each page to showcase their creative side.
A child's imagination is vibrant and that should be explored and nurtured. A journal/scrapbook will allow them to create something that they can continue to use for a period of time or craft an extremely personal gift for a loved one that is sure to be very appreciated.
Did you find this article useful for your scrapbooking journey?
Share your experience with us in the comments below.
Comment added
Comment updated
Comment deleted
"
"Art should comfort the disturbed and disturb the comfortable."- Banksy