Graffiti is not a big phenomenon in India, yet. However, with the rising power of personal opinion and visual expression, it has definitely made a promising mark. Cities like Chennai, Mumbai, Delhi, and Bangalore have welcomed this phenomenon with open canvases!
1. Flying Munki - Prison Hostel, Goa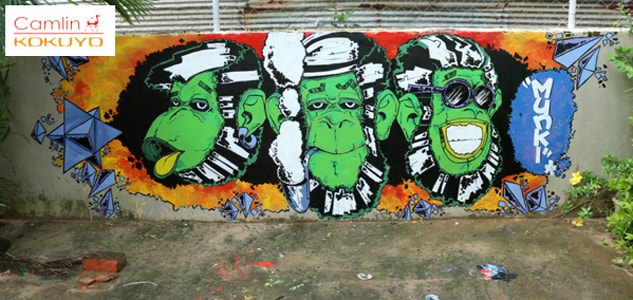 With city-dwellers flocking to Goa for their getaway, the Flying Munki graffiti outside Prison Hostel in Anjuna, Goa is an easy catch! While driving past the road, these 3 brightly painted monkey faces not only turn heads but also lead them to a world of interpretation.
2. Shhh - Baroda, Gujarat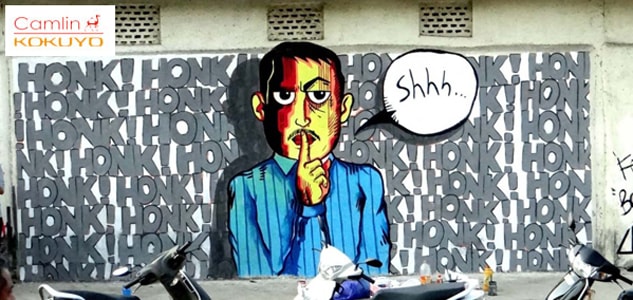 This wall art by Bong UFO (Pseudonym used by the artists) stands in the middle of the city screaming the truth that is ticking everyone's temper – Shhh! In a country where traffic and horn sounds have saturated the air, this stern-faced man demands silence.
3. Hope - Ahmedabad, Gujarat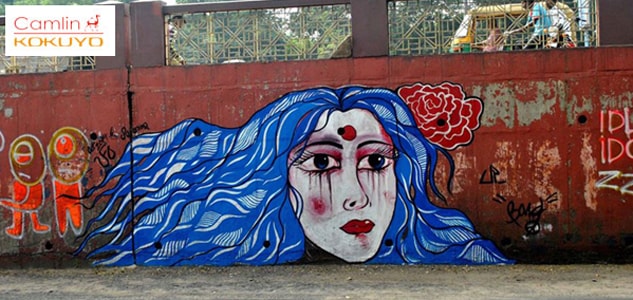 This is yet another masterpiece from BONG. It was created for Winter on Wheels, a truck journey across India for the homeless people of Jammu and Kashmir.
4. Conquer The Concrete - Chennai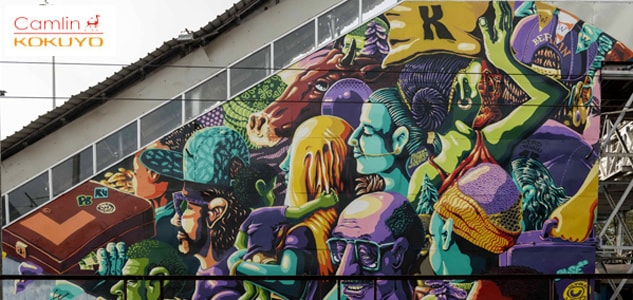 This was created as a part of the 'Conquer the Concrete' street art festival that took place in Chennai. Places across Chennai got an artistic makeover with a tinge of reality.
5. Buddha & Ganesha - Kolkata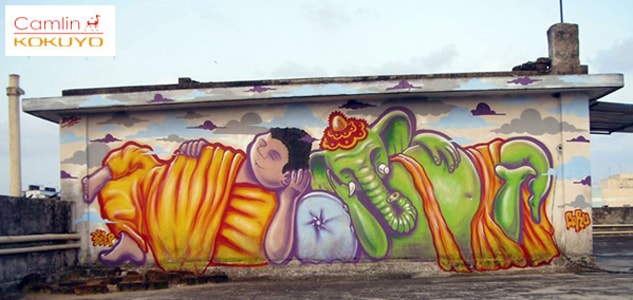 This is an imaginative translation of a moment of slumber shared by Buddha and Ganesha that was created in Kolkata. Its mystic nature adds to the impact!
Have you spotted other cool graffiti in your city?
Share your recommendations with us in the comments below.
Comment added
Comment updated
Comment deleted
"
"Art heals all my feels."- Sanmy Art