Want to try your hands on a simple yet interesting way of creating portraits? Here's something special for you! Follow this quick guide to create a quick portrait with an easy scraping technique using oil pastels.
What you will need:
Board
A4 Drawing Paper
Double-sided Tape
Camel Student Oil Pastels with Scraping Tool


Step 1: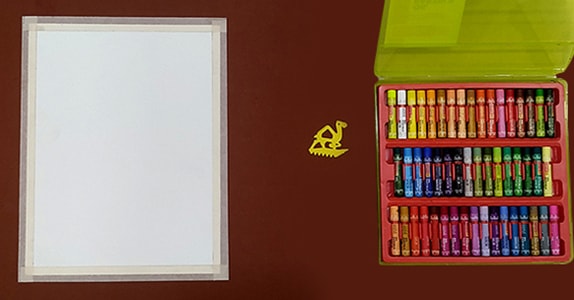 Take a blank A4 size drawing paper and tape it onto a board for support with Camel Student Oil Pastels that come with a Scraping Tool by your side.
Step 2: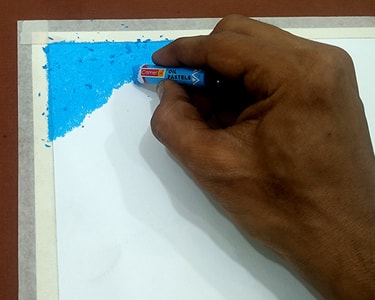 Grab some bright shades from the numerous options available in the box and start colouring multiple patches to create a colourful and vibrant base.
Step 3: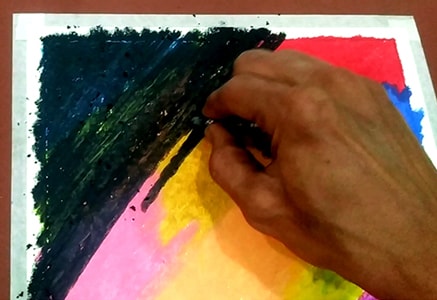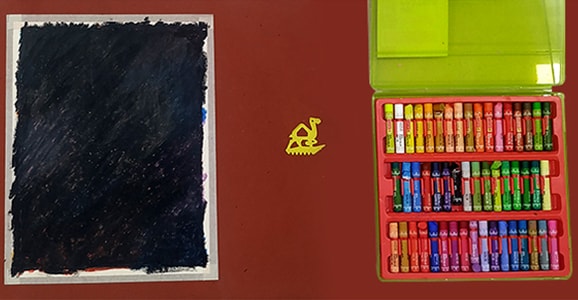 Using the black shade, add a full layer on top of the colourful base. Keep colouring until you cover the whole paper.
Step 4: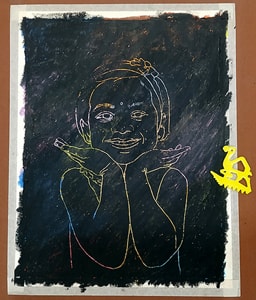 It's now time to use the scraping tool that comes with Student Oil Pastels. Pick the pointed side of the scraping tool to create the outline of your portrait.
Step 5: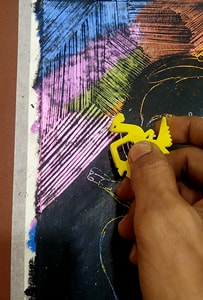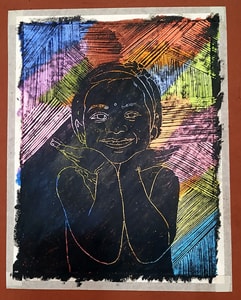 Once the outline is made, use different sides and edges of the scraping tool by scraping off the black layer to expose the underlying base colour. This will create various textures and patterns as you work around the outline.
Step 6: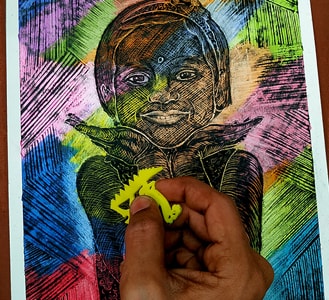 After creating textures outside the outline, choose another side of the scraping tool to create different textures inside the outline of the portrait.
Voila!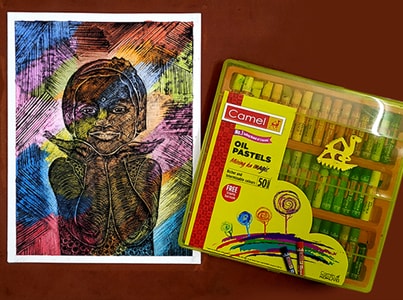 Just like that, your portrait made with Student Oil Pastels using the scraping technique is ready.
Did you try this unique idea with Camel Oil Pastels?
Share your experience with us in the comments below.
Comment added
Comment updated
Comment deleted
"
"Every colour has a purpose. An artist must keep this purpose in mind while handling it to get the most of it."- Sandeep Khule