Even the simplest of home décor items can lift up the vibe of a room, if done right. Home décor shopping can be really expensive if you get carried away. Making your own home décor using DIY techniques can not only save your money but also give your home a uniqueness that only you can give. A wine bottle decoupage is one such DIY that is simple and can make for a beautiful, cost-effective home décor item as well.
What you will need:
Empty wine bottle
Camel Artist Acrylic Colours
Sealer polycyclic spray
Mod podge
Camlin White Glue
Camlin Brush
Hair dryer
Paper napkin
Cutouts of paper designs
Scissors
Step 1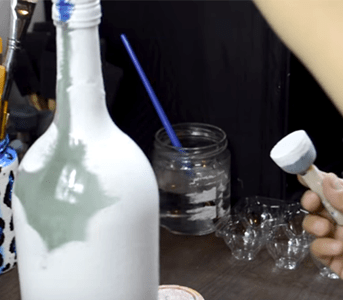 Take a clean wine bottle and paint it on the outside with white acrylic paint.
Step 2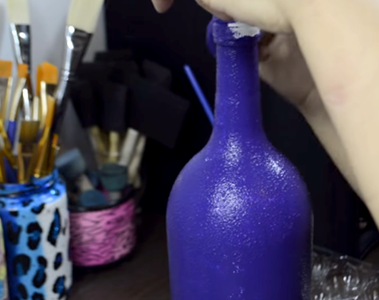 Once the white paint dries off, paint the wine bottle with a colour of your choice. The white paint will help it pop out more. This also serves as a beautiful base for the rest of the designs on this decoupage bottle.
Step 3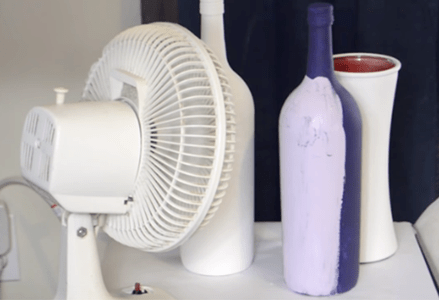 Using a brush, apply white glue across the surface of the bottle. In order to get the crack-like design on the surface of the bottle, keep it in front of a fan or use a hair dryer to dry it off.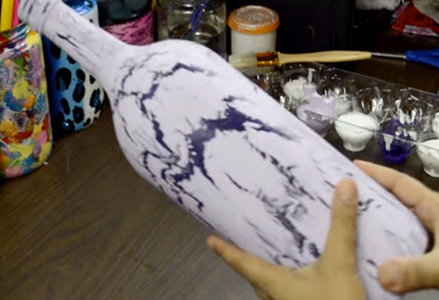 Once the glue dries off, the bottle will look like the image below.
Step 4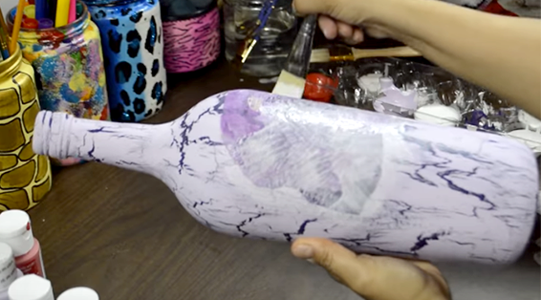 Mix mod podge and glue and apply it to the bottle. Stick the cutouts with the designs on the bottle, using this mixture. Keep repeating this process until your entire bottle is fully covered in the designs you want.
Once you are done, allow the bottle to dry off. Seal then paint off with a sealer polycyclic spray.
*Please note that every bottle will look different at the end of this process and that is the beauty of this DIY project where each and every one of you can give it a personalized look and feel.
Here is how the bottle will look, roughly.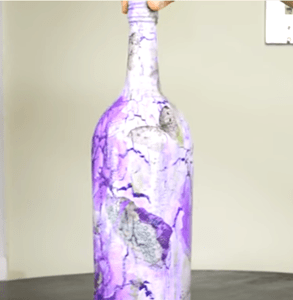 Giving your home a personalized décor can be easier than you'd think!
Did you try this DIY wine bottle decoupage?
Share your experience with us in the comments below.
Comment added
Comment updated
Comment deleted
"
"The world always seems brighter when you've just made something that wasn't there before."- Neil Gaiman