One of the most fun and exciting festivals, Makar Sankranti celebrates the onset of warmer days. One of the highlights of this festival is seeing the bright blue sky dotted with colourful kites.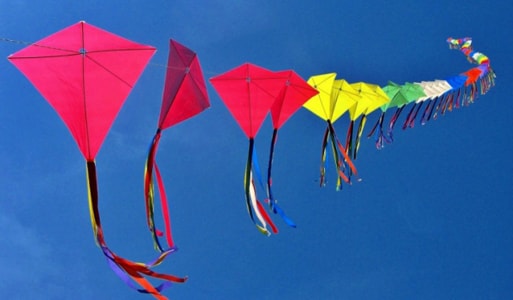 This kite festival is not only celebrated all over India but in other South Asian countries as well. So, if you want to make this year's Makar Sankranti more enjoyable for you and your little one, here are some fun kite painting ideas.
Painted Kites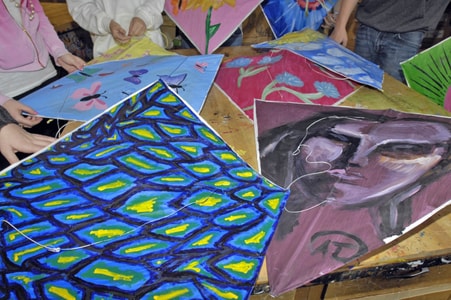 You'll need a large sheet of white paper, Camel Artist Water Colours, scissors and some paper bunting. First, help your child cut the paper into a diamond, kite-like shape. Draw lines from one end to the opposite end, dividing the kite into four sections.
Next, let your child paint the different sections in any colour that he or she wants. When the paint has dried, cut out a long piece of the bunting and stick it on the bottom corner of your kite. And just like that, your pretty paper kite is ready.
Hand-print Kites
If your child is not a big fan of painting, here's another fun kite décor idea. All you need is some paper, Camel Poster Colours, a shallow dish, and string.
Mix a colour in a dish and help your child dip their hand in the dish. Slowly place it on the kite to create handprints. Use multiple colours to make the kite look more vibrant and attractive. Once dry, punch a hole in the bottom of the kite and tie a length of string through it. Cut out small paper bows and paint them. When dry, stick them onto the tail and your kite is ready.
Pin-striped Kites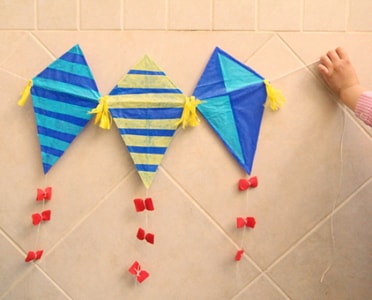 If you want a simple, yet elegant kite décor idea, try a pin-striped kite. You'll need a Camlin Scale, Camlin Mechanical Pencil, Camel Artist Water Colours, and Camlin Brushes.
With the scale and pencil, draw straight lines (vertical or horizontal) of about one-inch distance. With black paint, colour the lines to darken them.
When dry, let your child paint the stripes any combination of colours they want. You can also help them draw geometric shapes on the body of the kite, and colour them as a more unique kite design.
These are just a few of many wonderful kite design ideas for you and your kids. Go, design your own kite and fly it high with pride this Makar Sankranti.
Did you try out any of the kite designs?
Share your experience with us in the comments below.
Comment added
Comment updated
Comment deleted
"
"We don't make mistakes, just happy little accidents."- Bob Ross