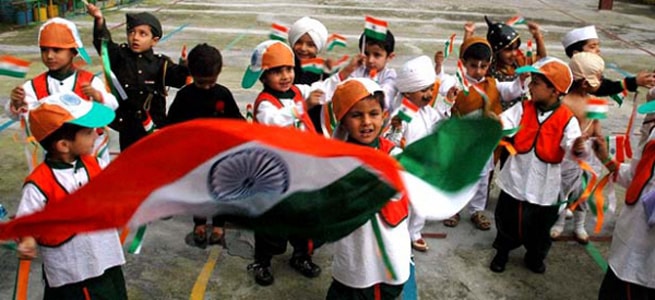 Celebrated on the 15th of August every year, Independence Day is observed in every Indian state and union territory. As usual, the day will be commemorated with various parades, ceremonies and tri-colour decor.
While the biggest celebration in the country takes place with an annual parade at Delhi's Red Fort, residential areas and other places all over the country host flag-hoisting ceremonies and other celebrations. Even vehicles often sport the national flag as a show of patriotism.
Here are some easy Independence Day crafts you can try out.
Handprint Flag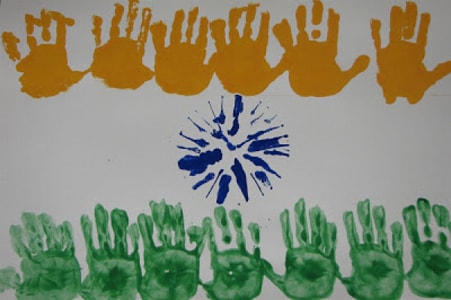 Here's an ideal craft for kids and all you need is some chart paper and Camel Student Poster Colours in saffron, green, white and blue. Paint your hand with the saffron colour and press down at the top of the chart paper to get an imprint. Repeat this process to form a row of saffron handprints. Do the same at the bottom of the chart with the green colour. Paint a 'chakra' in the centre of the chart. Once dry, you can proudly display it in a window.
Patriotic Buntings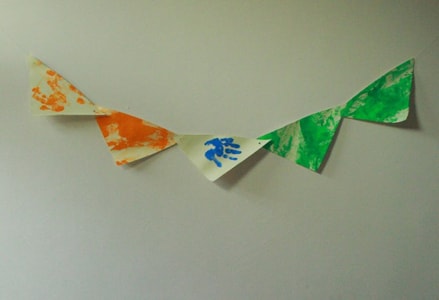 Perfect for hanging anywhere, patriotic buntings are quick and easy to make. You'll need white paper, Camel Student Water Colours and thick thread or wool. Cut circles out of the paper and fold them to form semi-circles. Then, paint the colours of the national flag on either side of the paper cutouts. Once they are dry, stick the insides together and string wool or thick thread through them and they're ready!
Tri-coloured Lanterns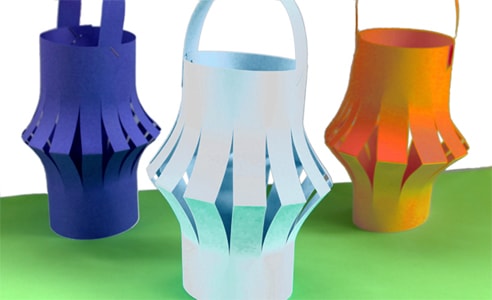 Tri-colour lanterns are not only decorative but also useful. To make these you need white chart paper, some paint, Camlin White Glue and a penknife. Cut out a thick strip of chart paper and glue the two ends together to form a cylinder.
Carefully cut out different shapes in the paper so light can shine through. Paint individual lanterns orange, green, white and blue. Once it is dry, place a tea light in the centre, and your lantern is ready.
These are just a few of the many crafts you can make for Independence Day to decorate your home, office or car interiors. So, get creative and celebrate this national holiday with your very own, handmade decorations.
Which of these ideas did you try out?
Share your experience with us in the comments below.
Comment added
Comment updated
Comment deleted
"
"An artist cannot fail; it is a success to be one."- Charles Cooley