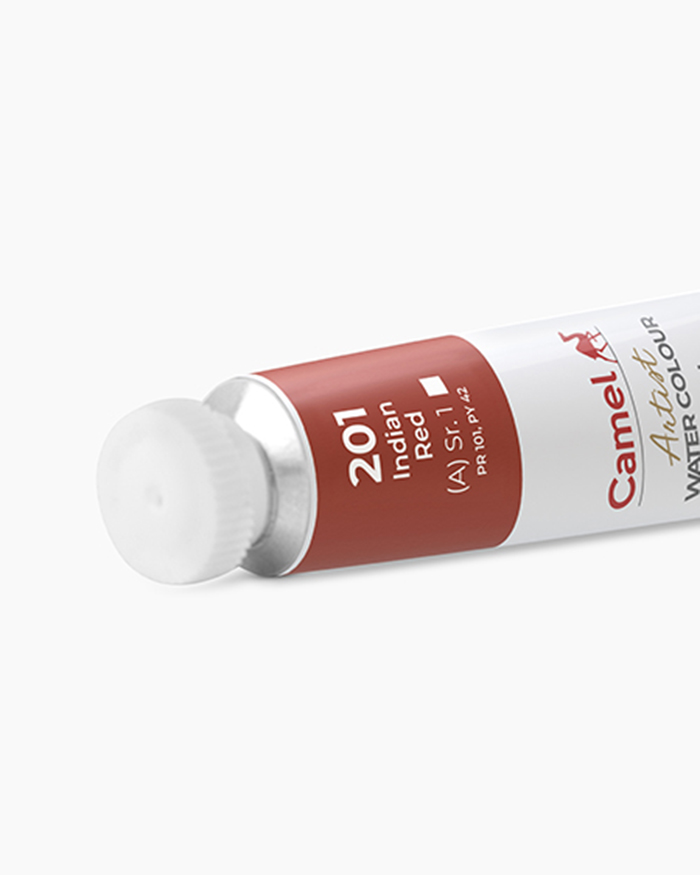 1/4
2/4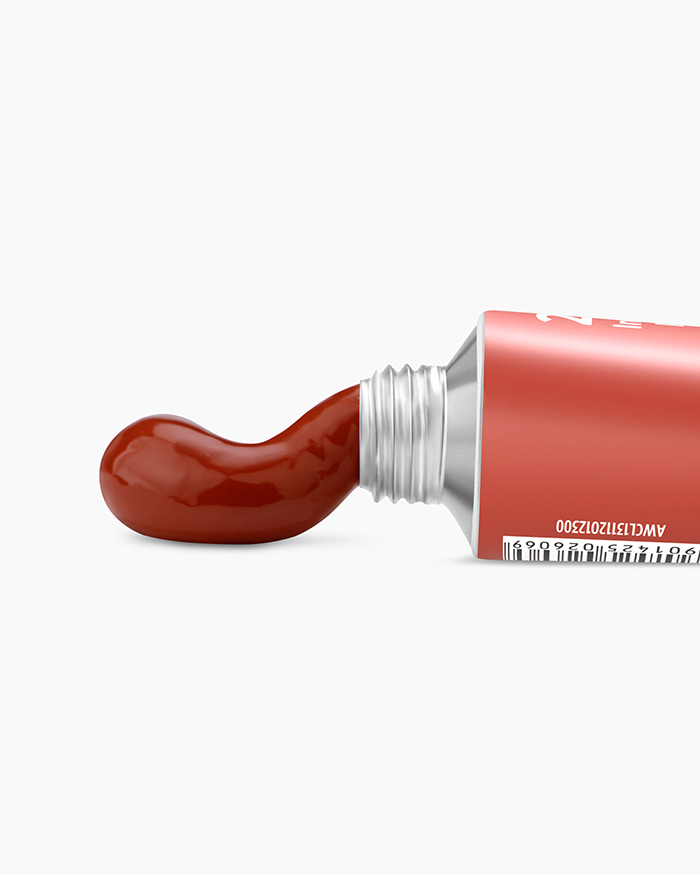 3/4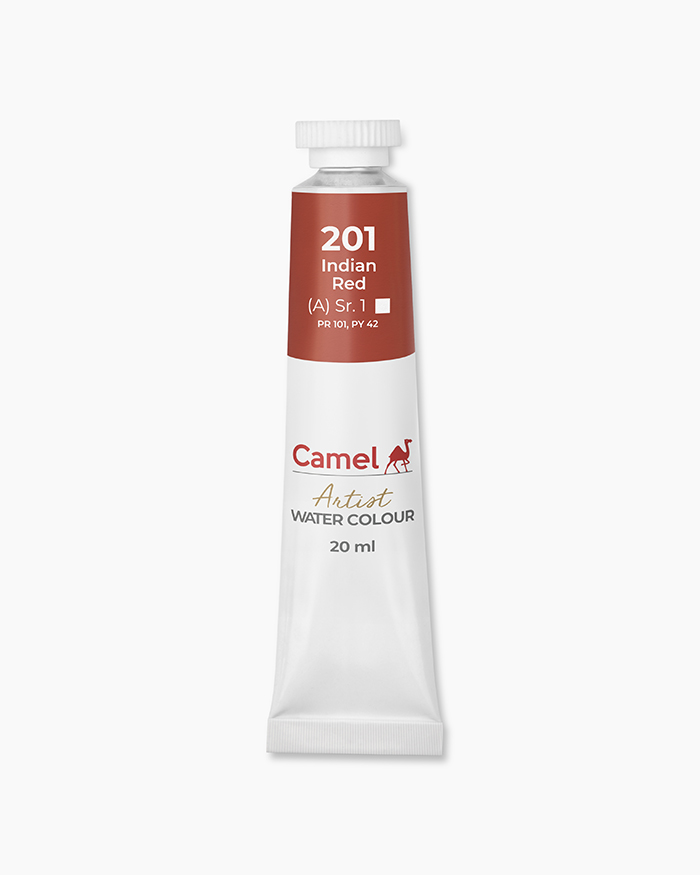 4/4
Camel Artist Water Colours
Individual tube of Indian Red in 20 ml
₹100
Only available at retail stores.
First introduced in 1965
A dense purplish red with great hiding power, first synthesized in 18th century as a 'Mars' shade. It was originally created using a natural more purple iron oxide, imported from India.
Drying Time

Fast

Shade

Indian Red

Shade Code

201

Series Number

1

Pigment Code

PR 101, PY 42

Transparency

Opaque

Bold shades that are more reflective and will cover or hide what's under them.

Permanency

A

A for Absolutely Permanent - Permanent with chances of slight fading when mixed with a white shade.
Features

01

Highly transparent effects

02

High-quality pigment for greater vibrancy and long life

03

Ideal to paint landscapes, floral life studies, portraits, and more
Product Code - 1311201
Pro Tips from Artists
Use water colour paper that has a high fiber content.
Use archival or acid-free paper for the best results.
Use brushes which have a higher water retention capacity.
While painting, use safe water which is free of chemical and biological contamination.
Frequently bought with
Artist Water Colours
Learn something
new today
"
"The world always seems brighter when you've just made something that wasn't there before."