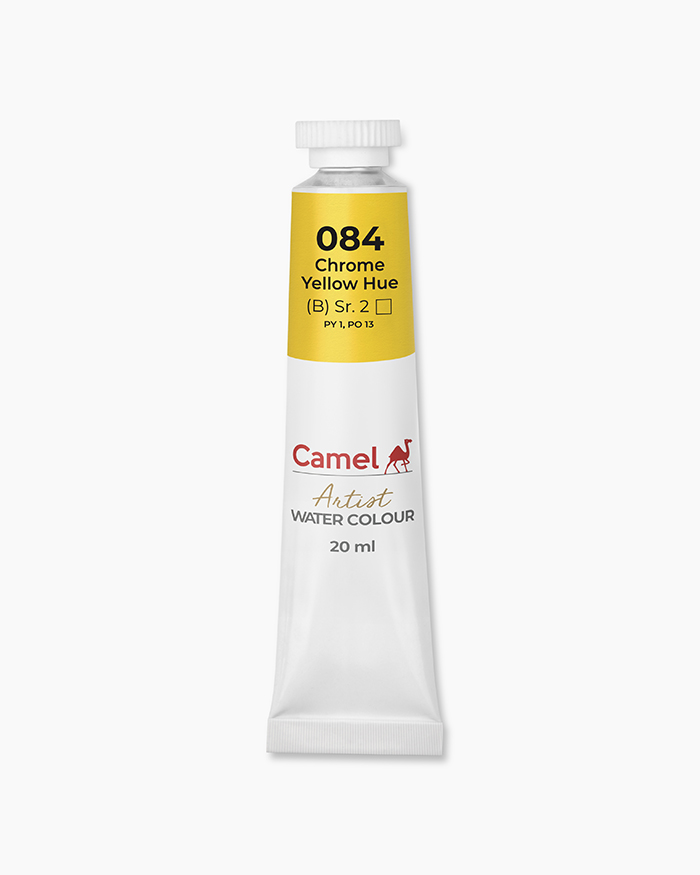 1/4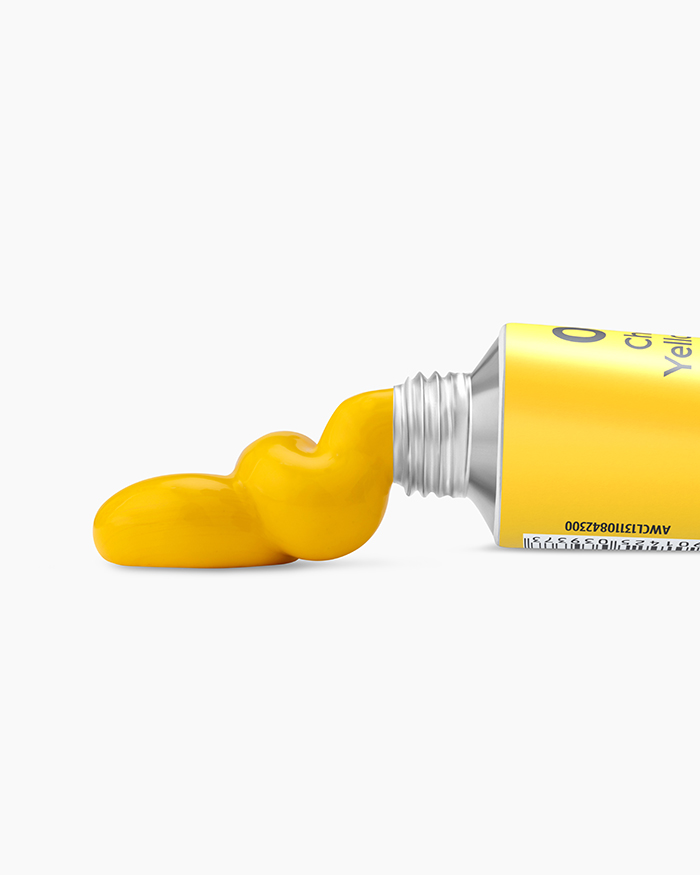 2/4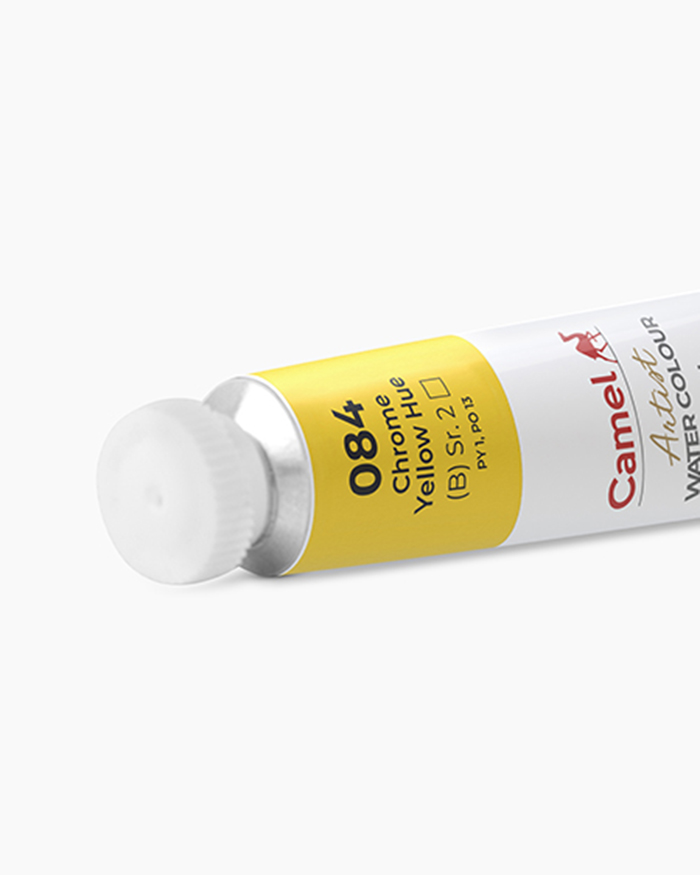 3/4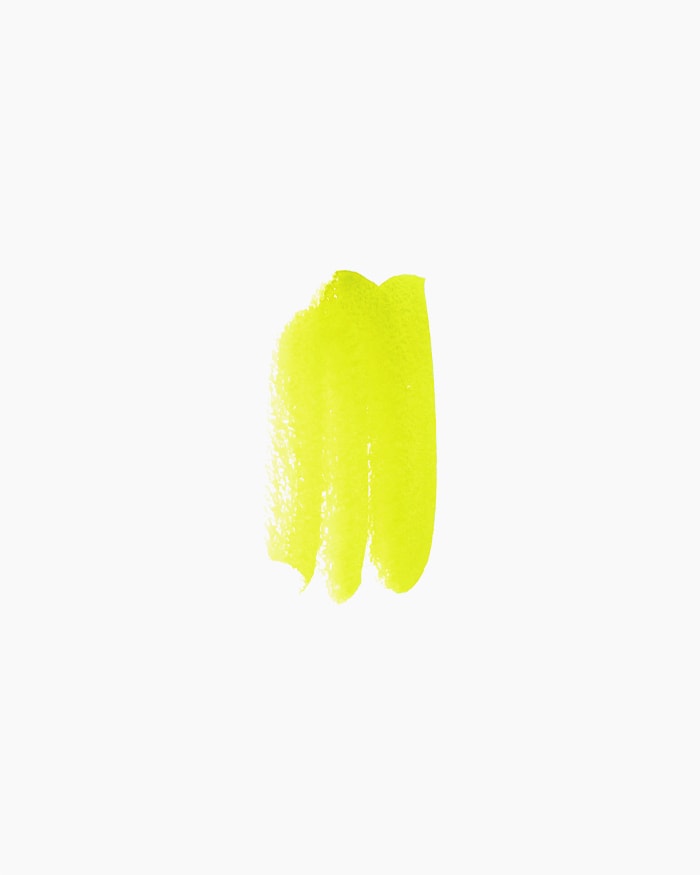 4/4
Camel Artist Water Colours
Individual tube of Chrome Yellow Hue in 20 ml
₹130
Only available at retail stores.
First introduced in 1965
Chromium was first extracted from the mineral crocoite by the French chemist Nicolas Louis Vauquelin in 1797. The first mention of the pigment was in 1815 with the purchase of chrome yellow by Danish painter C. W. Eckersberg. However, 1818 was the first recorded use of Chrome Yellow as a shade name in English.
Shade

Chrome Yellow Hue

Shade Code

084

Fast

Series Number

2

Pigment Code

PY 1, PO 13

Transparent

See-through shades that are great for layering and glazing.

B

B for Permanent - Permanent when used directly after mixing. Chances of fading when toned down or with a white shade.
Features

01

Highly transparent effects

02

High-quality pigment for greater vibrancy and long life

03

Ideal to paint landscapes, floral life studies, portraits, and more

04

100% vegan
Product Code - 1311084
Pro Tips from Artists
Use water colour paper that has a high fiber content.
Use archival or acid-free paper for the best results.
Use brushes which have a higher water retention capacity.
While painting, use safe water which is free of chemical and biological contamination.
Frequently bought with
Artist Water Colours
"
"Art heals all my feels."- Sanmy Art