Sketching is a wonderful form of art. It's not as simple as one might imagine but you can always train yourself to learn how to sketch and improve your artistic ability.
Listed below are a few tips to help those already familiar with sketching enhance their talents.
Taking control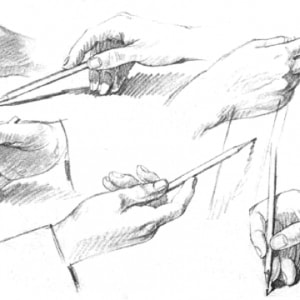 There are various ways to hold a pencil while drawing or sketching. However, holding your pencil closer to the end gives you better control of your work. While this offers more precision and control, it also results in darker markings. On the other hand, holding your pencil further up gives you lighter markings, but less control over your sketching.
Prevent smudges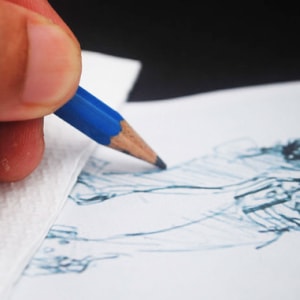 Using another piece of paper under your hand while sketching can stop you from accidentally smudging the drawing. Additionally, it is also a good idea for you to draw from left to right if you are right-handed and vice-versa.
Vary your lines
Uniformity is great but not necessarily when it comes to sketching. Using varied lines gives your image more depth and attractiveness. When you use varied lines, it results in shifts between the darkness and width of your lines, creating a visually interesting and dynamic drawing.
This technique can be a little tricky to master but, with practice, you'll certainly be able to create different marks that complement each other to create a consistent image. It is also a good idea to experiment with various pencil grades.
Adding texture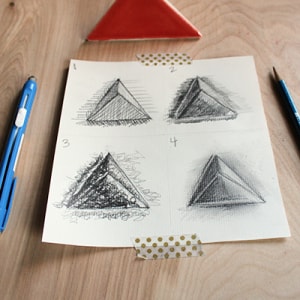 Quite a few artists believe that adding texture to their drawings gives the end product a fuller and more appealing look. Despite making a drawing appear slightly grainy, using crayons and watercolours can inject a little life into your sketch. Remember, the trick is adding water to only some parts of the image to give it texture while leaving other parts of the sketch untouched.
Use tracing paper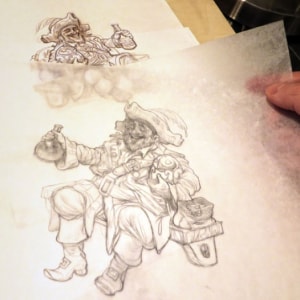 Tracing paper is an excellent tool to show you what your drawing looks like from a reverse angle. All you need to do is draw on it and then flip it over. This simple step can show you if your sketch has any errors in proportion. You can use this technique to alter your drawing until you have a consistent and successful image.
So remember to keep those pencils sharpened and practice these simple, yet helpful steps in a drawing book regularly.
Did this article help you learn something new?
Share your thoughts with us in the comments below.
Comment added
Comment updated
Comment deleted
"
"Art should comfort the disturbed and disturb the comfortable."- Banksy