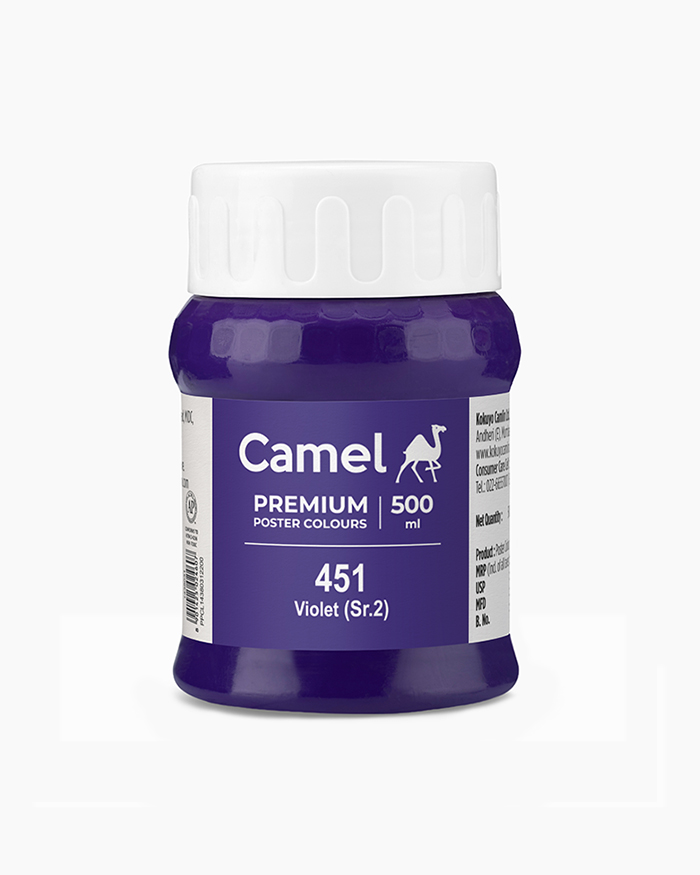 1/3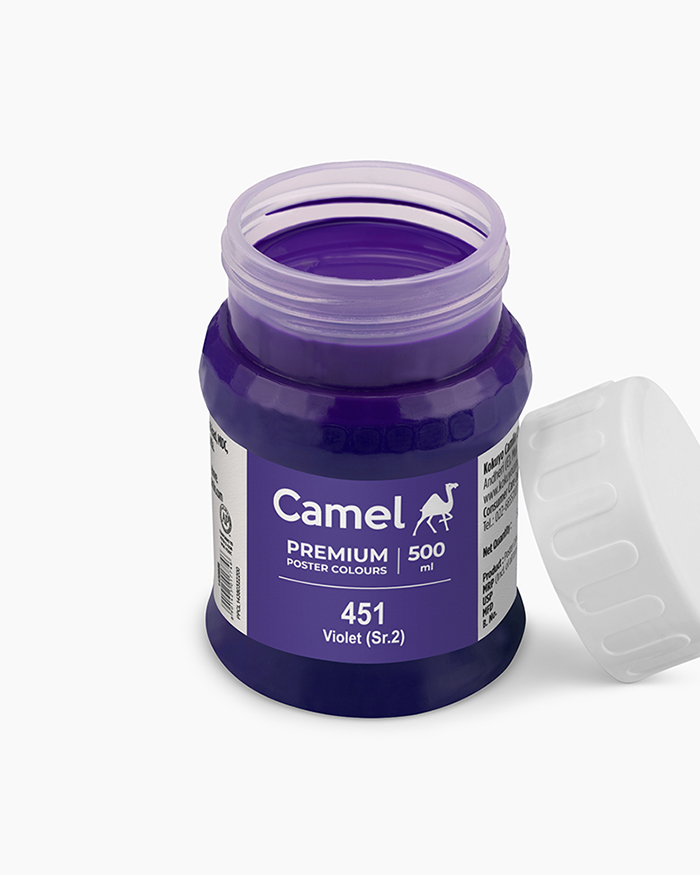 2/3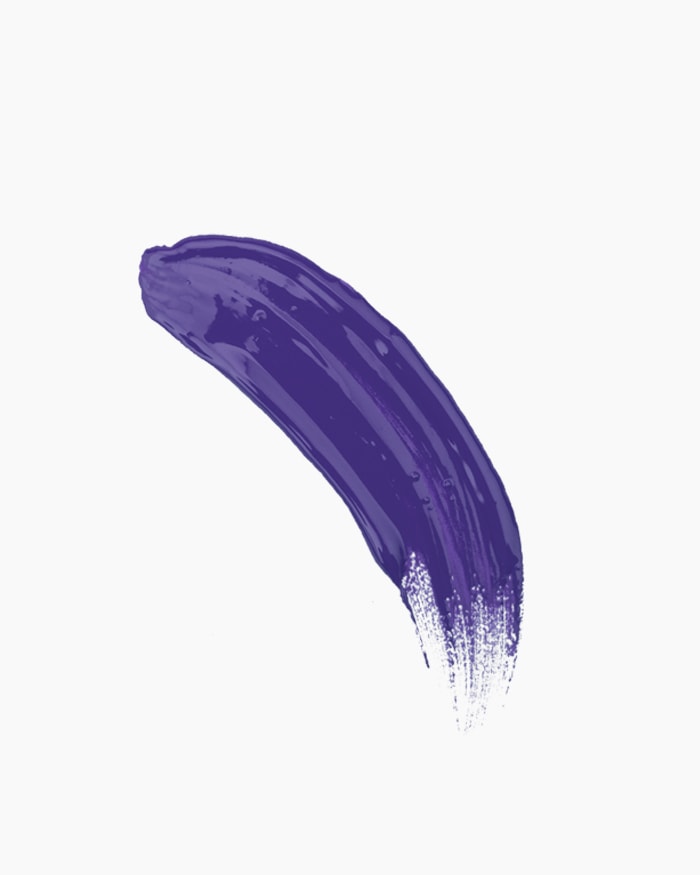 3/3
Camel Premium Poster Colours
Individual jar of Violet in 500 ml
₹700
Only available at retail stores.
First introduced in 1965
Violet is one of the seven colours that Isaac Newton labeled when dividing the spectrum of visible light in 1672. The shade gets its name from the violet flower.
Shade

Violet

Shade Code

451

Series Number

2
Features

01

Creates bold and solid effects

02

Has a matte and opaque finish

03

Vibrant and highly permanent colours

04

Suitable for photo reproduction (doesn't reflect any light)

05

Very popular range of colours for all forms of design and traditional paintings

06

100% vegan
Product Code - 1438451
Pro Tips from Artists
Stir well in the bottle before use.
Transfer the colour to a palette before painting.
Make sure the keep the bottles capped.
Don't attempt to use if the colour has already dried.
Frequently bought with
Premium Poster Colours
Learn something
new today
"
"Artists are just children who refuse to put down their crayons."- Al Hirschfeld