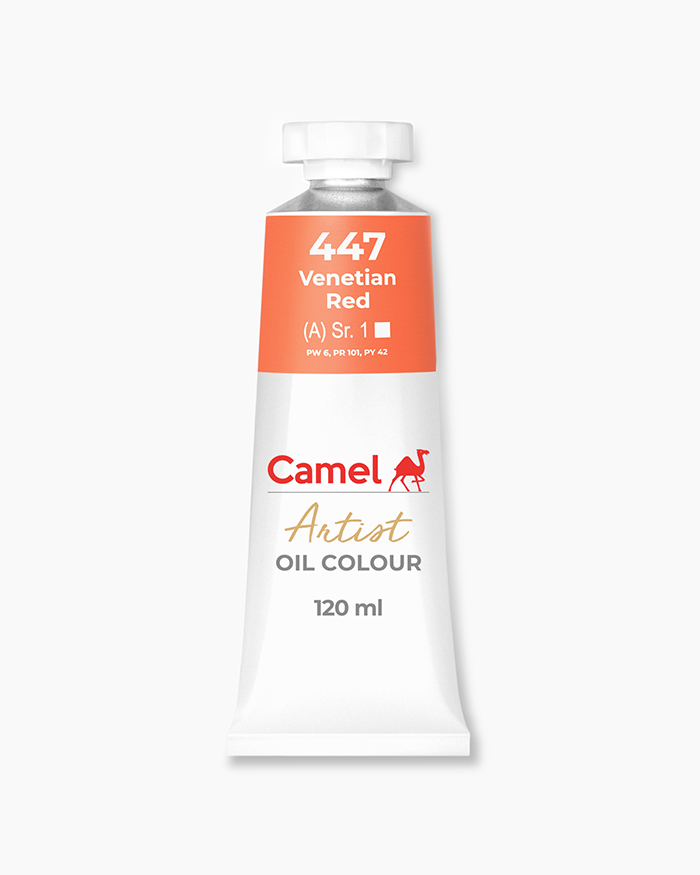 1/2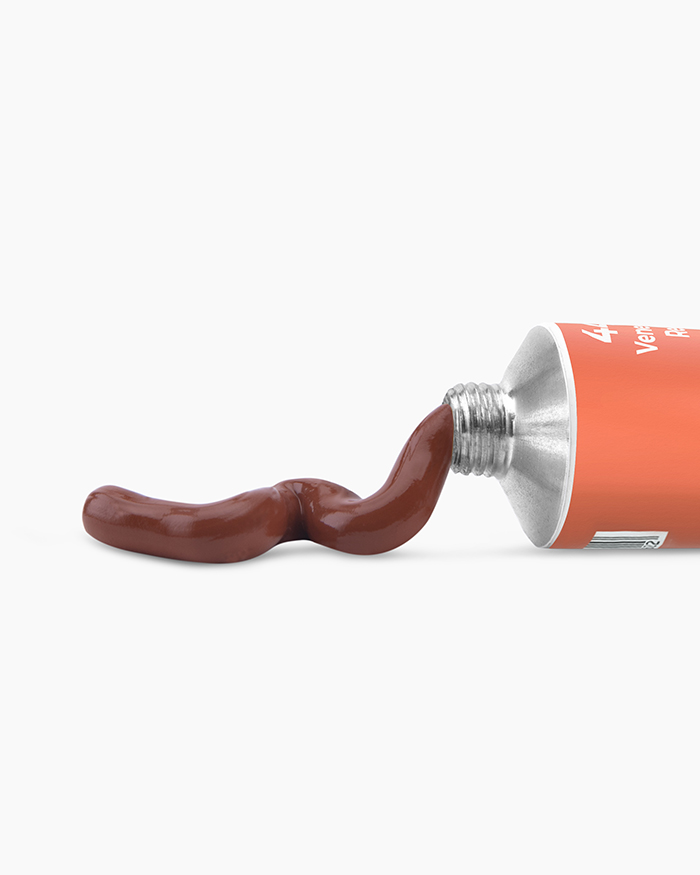 2/2
Camel Artist Oil Colours
Individual tube of Venetian Red in 120 ml
₹550
Only available at retail stores.
First introduced in 1965
Derived from natural earth clay tinted by iron oxide, this deep red pigment was mined for centuries from a quarry near Venice.
Shade

Venetian Red

Shade Code

447

High

Slow

May vary on shades, application, medium, weather conditions, and surface

Series Number

1

Pigment Code

PW 6, PR 101, PY 42

Opaque

Bold shades that are more reflective and will cover or hide what's under them.

A Better Permanency can be achieved if used in Mass Tone or not used in Reduced and Wash Tone with shades that have a Permanency rating of B and C
Features

01

Superior effects with high-quality pigments and greater pigment load

02

To be used on primed canvas/paper only

03

Must be used with Linseed Oil as primary medium

04

Can be used in impasto, glaze and wash techniques

05

Ideal for 'Wet in Wet' blending

06

''Fat Over Lean' technique offers the best results and long life

The base coat should have a minimal amount of oil medium while the subsequent coats will gradually increase the ratio of oil to shade

07

100% vegan
Product Code - 125447
Pro Tips from Artists
Immerse brushes and tools in Turpentine to stop colours from drying on them.
Use Turpentine to clean all tools.
Use Oil Colours in a well ventilated area.
Let each coat dry before applying another coat to avoid cracking.
Can be applied with a palette/painting knife.
Learn something
new today
"
"Every colour has a purpose. An artist must keep this purpose in mind while handling it to get the most of it."- Sandeep Khule