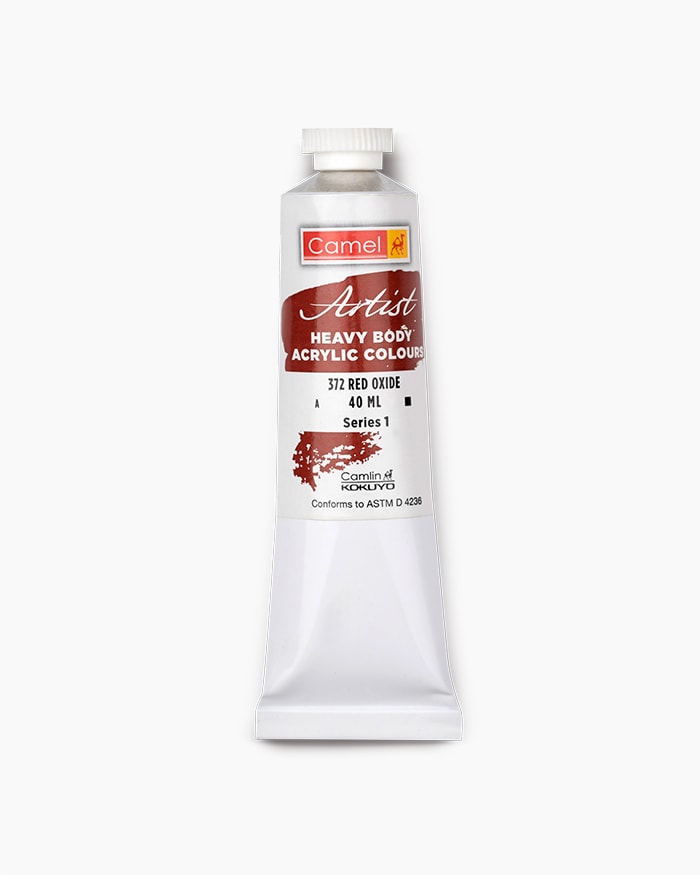 1/4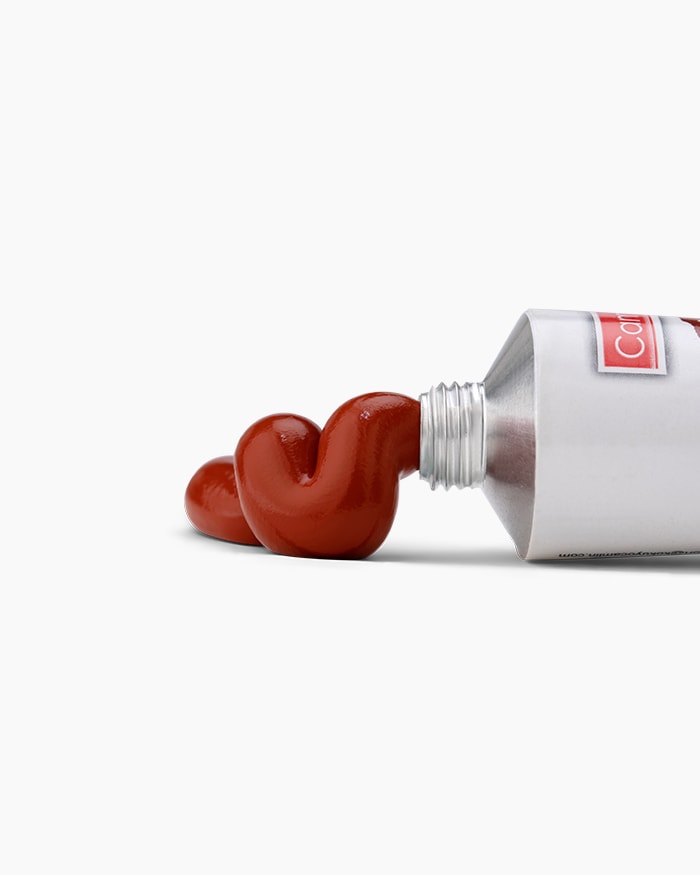 2/4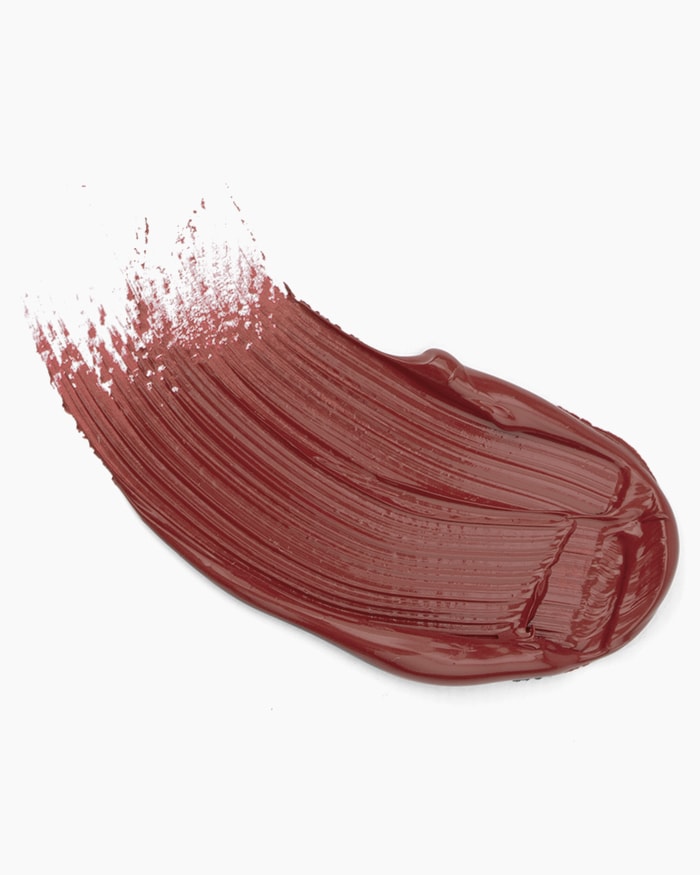 3/4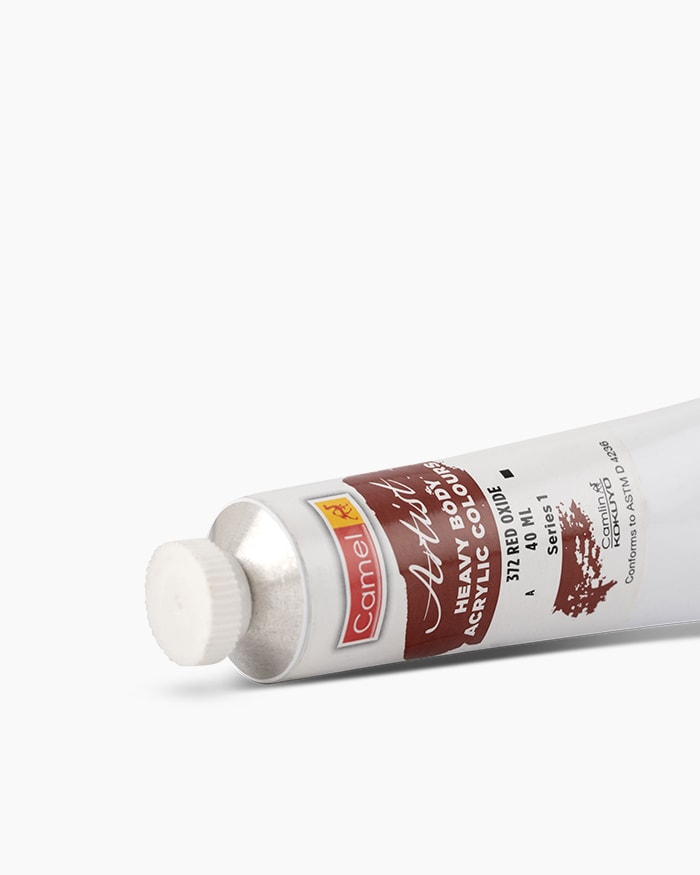 4/4
Camel Artist Heavy Body Acrylic Colours
Individual tube of Red Oxide in 40 ml
₹200
Only available at retail stores.
First introduced in 2017
The shade that came from iron oxide deposits in the earth would not fade with the changing environment. By the 18th century, synthetic red iron oxide pigments were being made in a laboratory setting. Called Mars Red, these pigments were found to have all the properties, including the durability and permanence of their natural counterparts.
Shade

Red Oxide

Shade Code

372

High

Moderate

Series Number

1

Pigment Code

PR 101

Opaque

Bold shades that are more reflective and will cover or hide what's under them.

A

A for Absolutely Permanent - Permanent with chances of slight fading when mixed with a white shade.
Features

01

High performance pigment for long life of the painting

02

Greater pigment load for better coverage and vibrant colours

03

New generation, absolutely transparent binders to ensure no colour shift

04

Greater open time facilitates 'Wet in Wet' blending and thick relief work

05

Thick formulation for great impasto effects

06

100% vegan
Product Code - 2715372
Pro Tips from Artists
You can also apply these colours with a palette/painting knife.
Keep a tumbler of water handy to dip brushes and tools since these colours dry fast.
Acrylic Colours are water soluble but using the correct medium is necessary.
Use these techniques to create with Camel Heavy Body Acrylic Colours.
Learn something
new today
"
"Don't be conscious.There will be someone, somewhere who will appreciate your work."- Varsha Nair