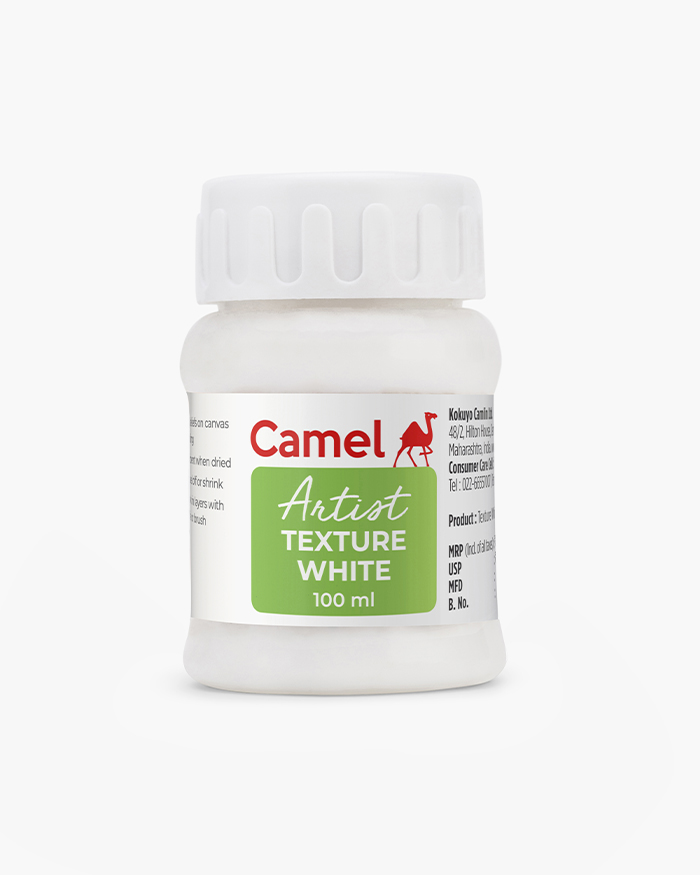 1/1
Camel Texture White
Individual jar of 100 ml
₹170
Only available at retail stores.
First introduced in 1975
Thick, acrylic-based paste to create relief textures on the canvas before painting.
Features

01

Acrylic-based thixotropic paste

02

Ideal to create 3D relief texture on canvas

03

Becomes a part of canvas itself once dried

04

Supports both oil and acrylic painting

05

Flexible and long-lasting support for painting

06

100% vegan
Product Code - 0523915
Pro Tips from Artists
Must be applied in multiple thin layers.
Allow it to dry completely before applying another coat or painting on it.
Learn something
new today
"
"Creativity is nothing but a mind set free."- Torrie T. Asai