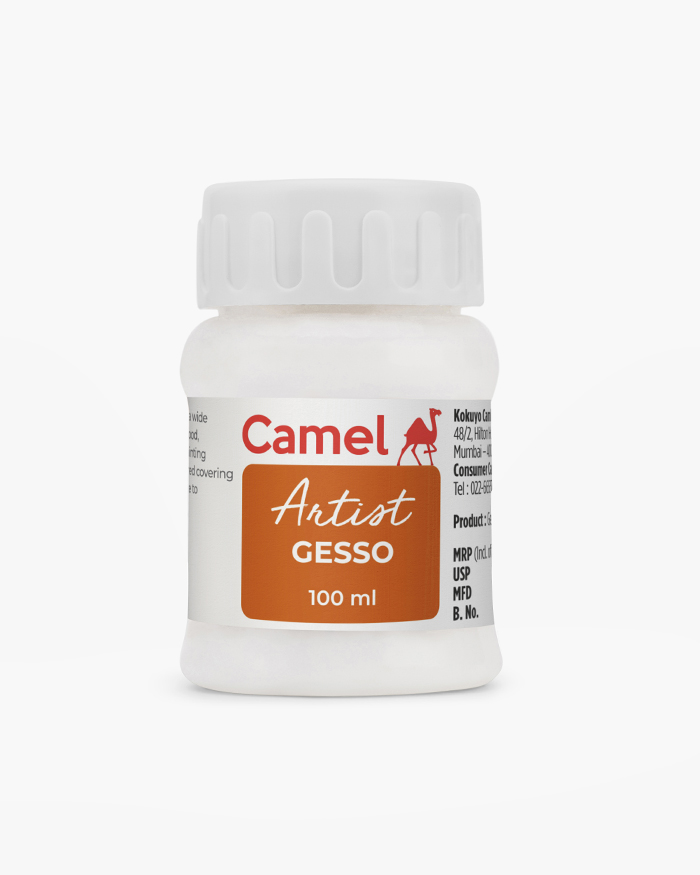 1/2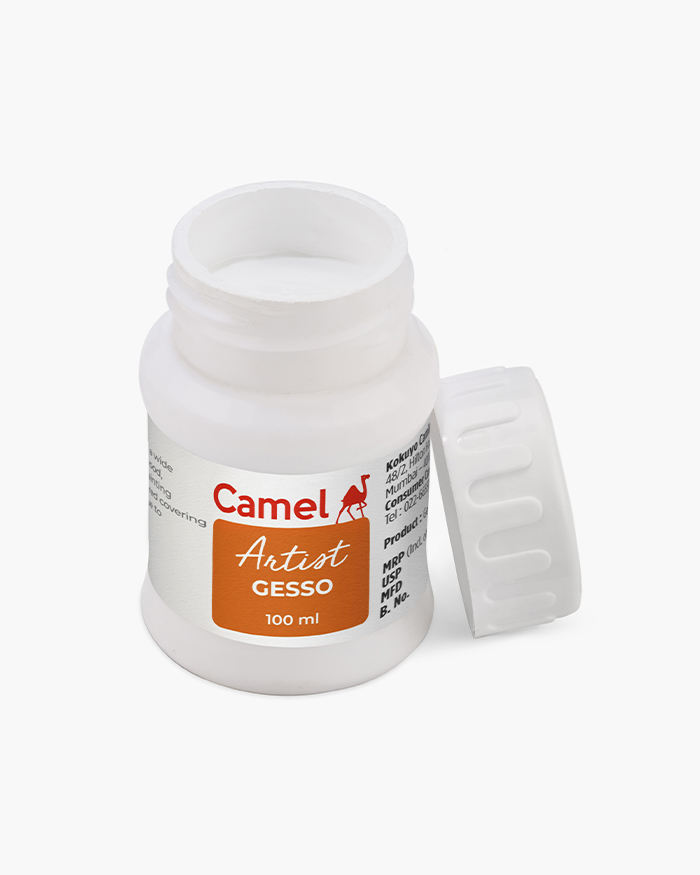 2/2
Camel Gesso
Individual jar of 100 ml
₹140
Only available at retail stores.
First introduced in 1975
Use it at the preparation stage for oil and acrylic painting to prime the surface or add texture to it.
Features

01

Acrylic resin-based priming solution

02

Good pigment load to block pinholes

03

Non absorbent but holds colours well

04

Supports both oil and acrylic painting

05

Flexible and long-lasting support for painting

06

100% vegan
Product Code - 0523956
Pro Tips from Artists
Use to prime an unprimed canvas or any other surface like metal, plywood or masonry.
Use this to create thin pre-painting textures.
Allow it to dry completely before applying another coat or painting on it.
Learn something
new today
"
"Learn the rules like a pro, so you can break them like an artist."- Pablo Picasso