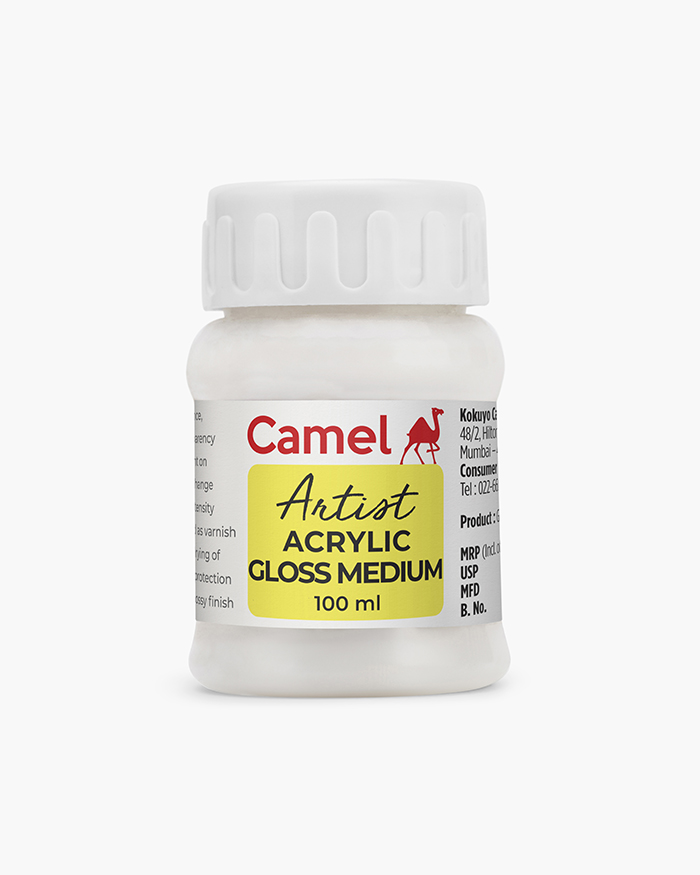 1/2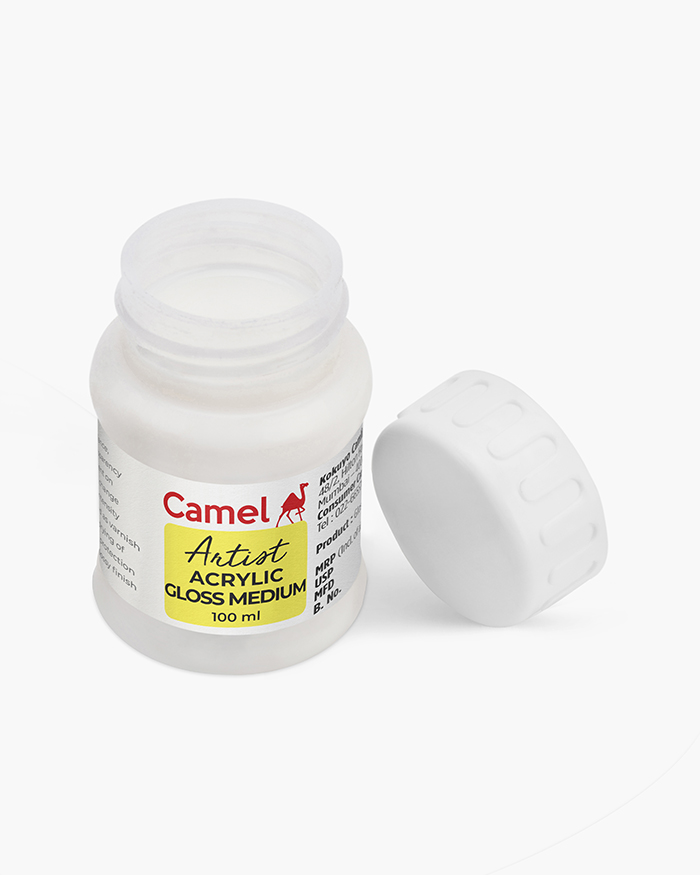 2/2
Camel Acrylic Gloss Medium
Individual jar of 100 ml
₹160
Only available at retail stores.
First introduced in 1975
The ideal glazing medium for acrylic colours to add a glossy finish while painting.
Features

01

Resin-based liquid medium for acrylic painting

02

Milky white liquid that turns transparent on drying

03

Adds brilliance and shine to colours

04

Ensures an oil colour like finish in acrylic paintings

05

100% vegan
Product Code - 0523922
Pro Tips from Artists
Mix with Acrylic Colours while painting for a glossy finish.
Add a little water to balance the gloss effect if you so desire.
Can also be used as a protective coat after an acrylic painting has dried.
Use this instead of water as the medium to get vibrant colours that give a better finish and great life to your art.
Learn something
new today
"
"Every colour has a purpose. An artist must keep this purpose in mind while handling it to get the most of it."- Sandeep Khule