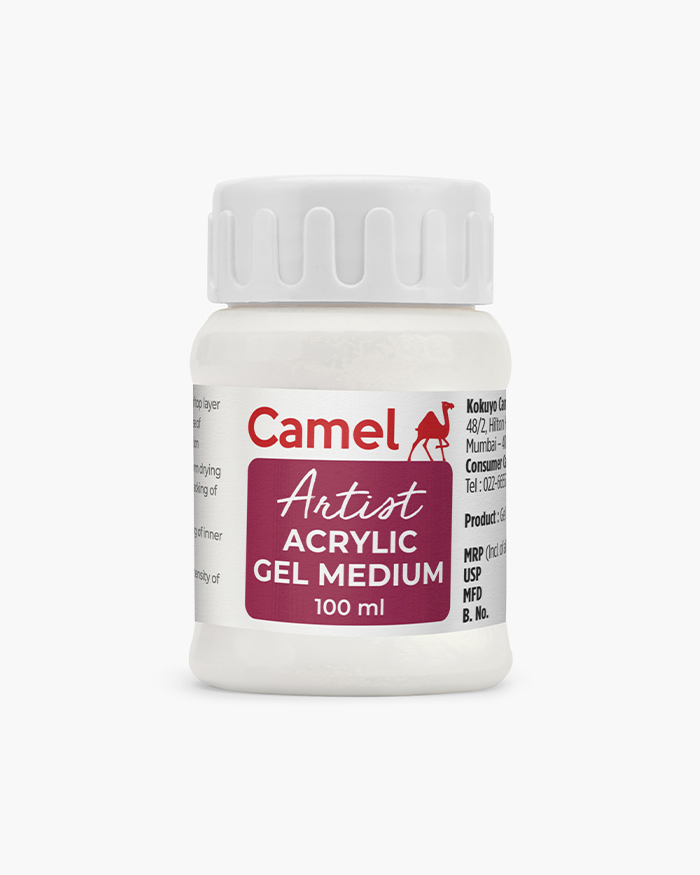 1/2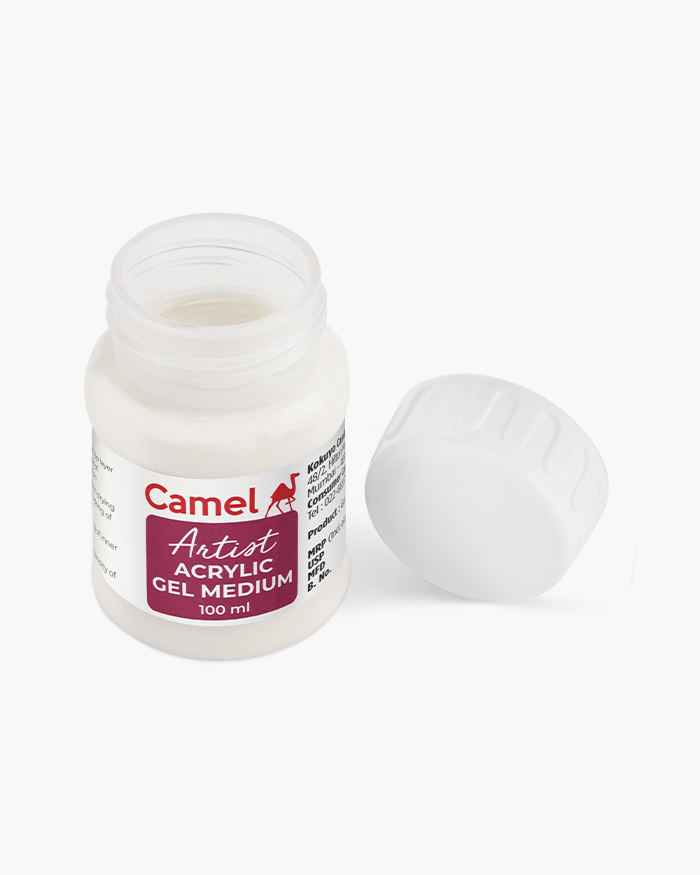 2/2
Camel Acrylic Gel Medium
Individual jar of 100 ml
₹200
Only available at retail stores.
First introduced in 1975
An acrylic painting medium to ensure uniform drying of colours when used in thick applications like impasto.
Features

01

Light translucent gel

02

Facilitates uniform drying of the painting

Acrylic Colours dry faster on the surface due to evaporation. This means that, in thick application, the wet undercoats harm or crack the upper layers while drying. This medium ensures that all layers of the painting dry in a uniform manner.

03

Ideal for impasto painting with acrylic colours

04

100% vegan
Product Code - 0523920
Pro Tips from Artists
Mix with Acrylic Colours on a palette while painting.
This a must-use medium when applying thick layers of Acrylic Colours.
Learn something
new today
"
"Keep practicing."- Vivek Wagh