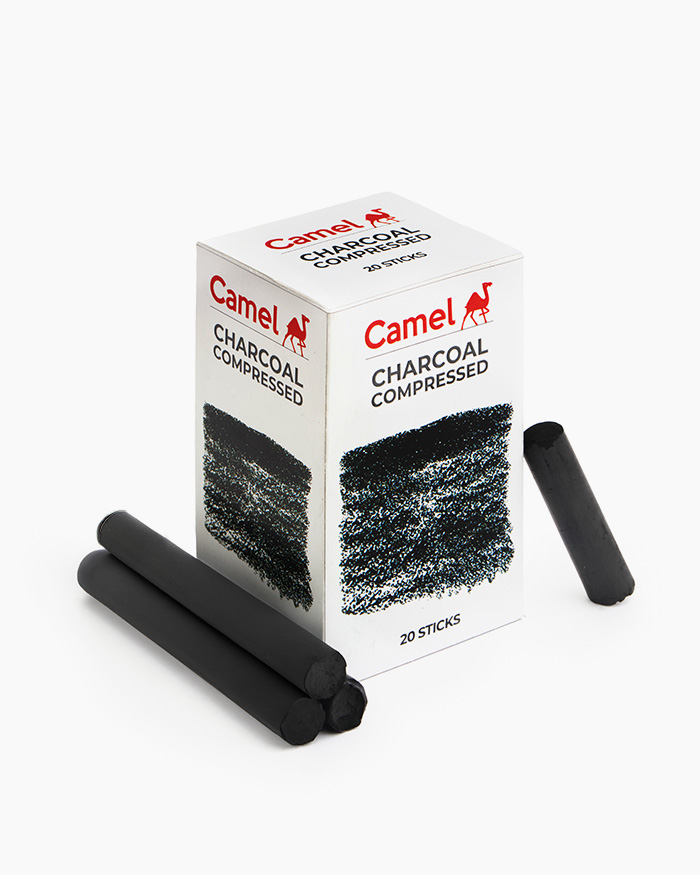 1/7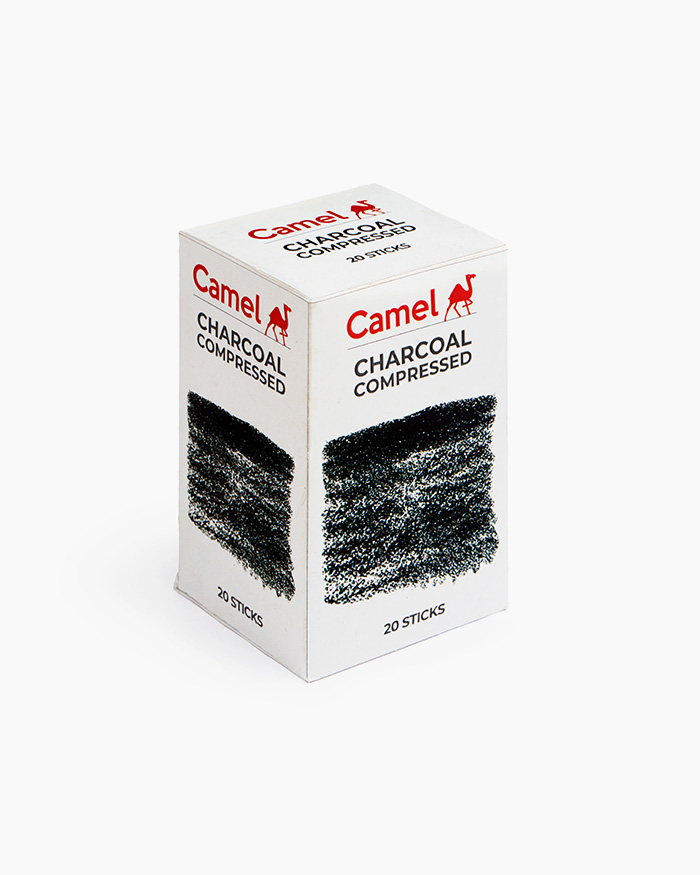 2/7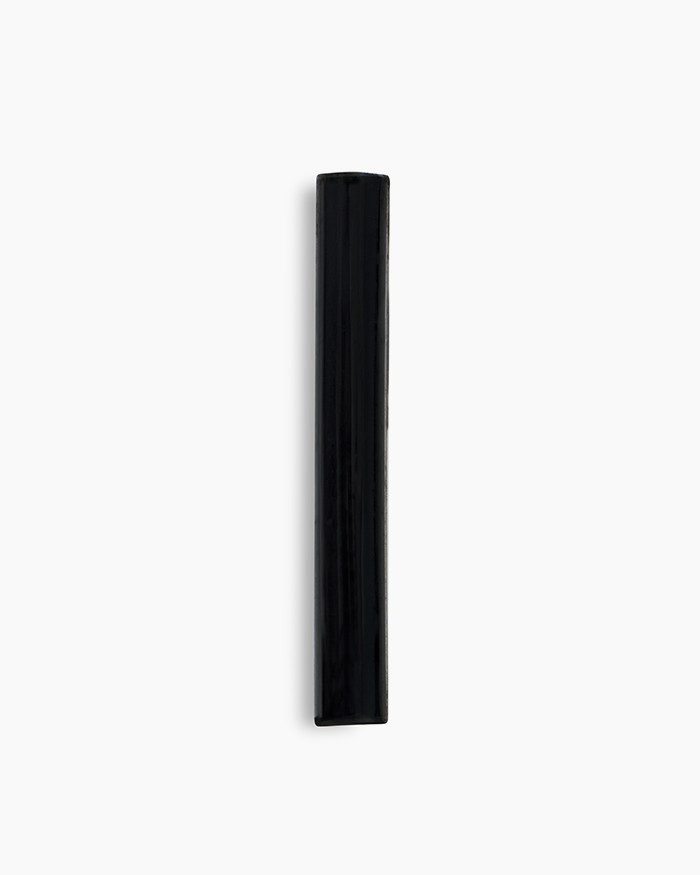 3/7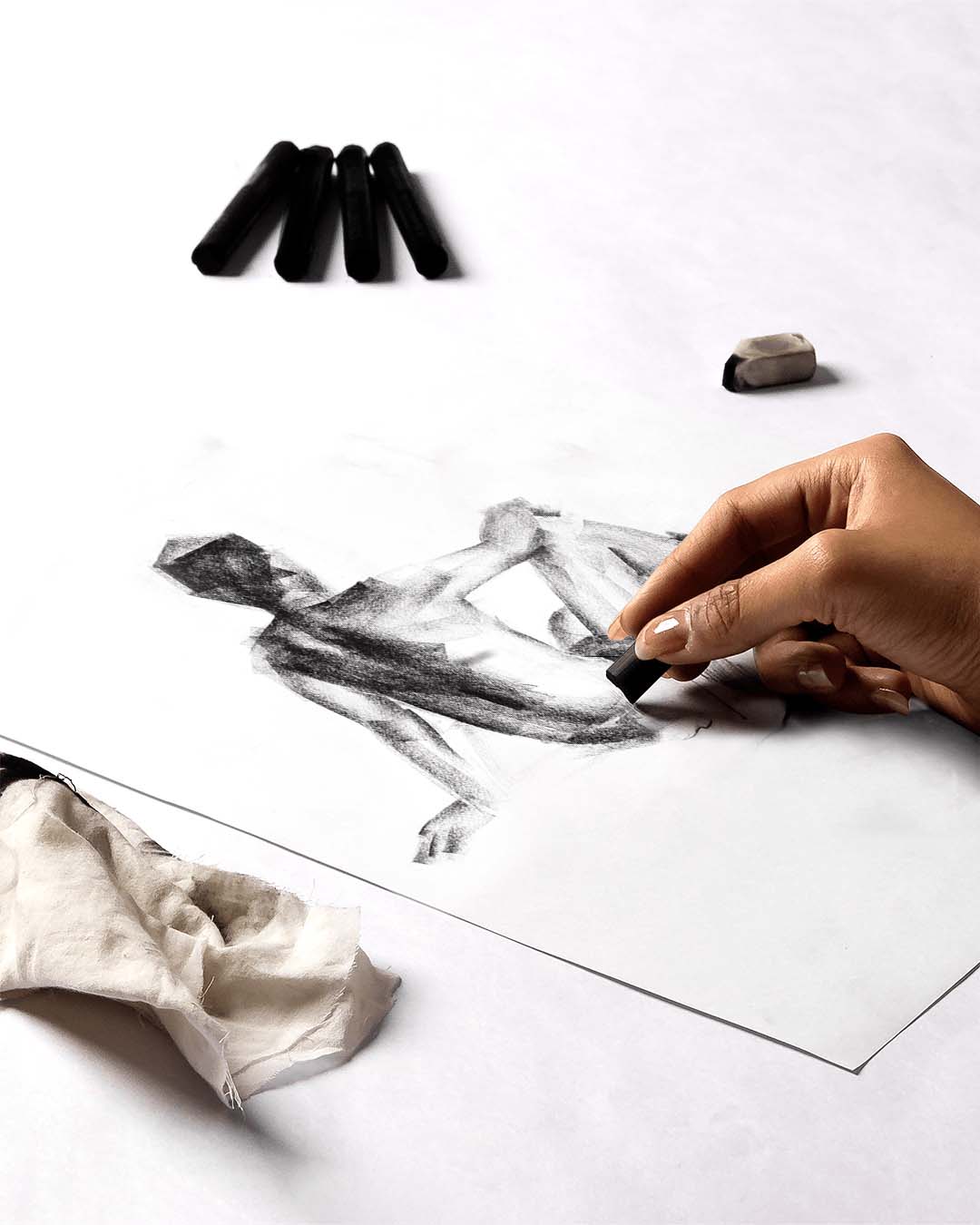 4/7
5/7
6/7
7/7
Camel Compressed Charcoal Sticks
Pack of 20 sticks
₹25
Only available at retail stores.
First introduced in 2010
The first art material used by humans that has now evolved into the form of high-quality charcoal sticks.
Features

01

Made from high-quality, manufactured charcoal

02

Thick chalk format for convenience

03

Encased in a polythene sleeve for protection

04

Smooth and dark discharge for strikingly beautiful effects

05

100% vegan
Product Code - 500917
Pro Tips from Artists
Keep unwrapping the polythene sleeve while working.
Start from top left towards bottom right to avoid smudging (vice versa for left handed artists).
Use Fixative Spray during as well as after drawing (multiple coats) to secure your progress.
Use blending stomps to blend and get various effects.
Frequently bought with
Compressed Charcoal Sticks
"
"We don't make mistakes, just happy little accidents."- Bob Ross