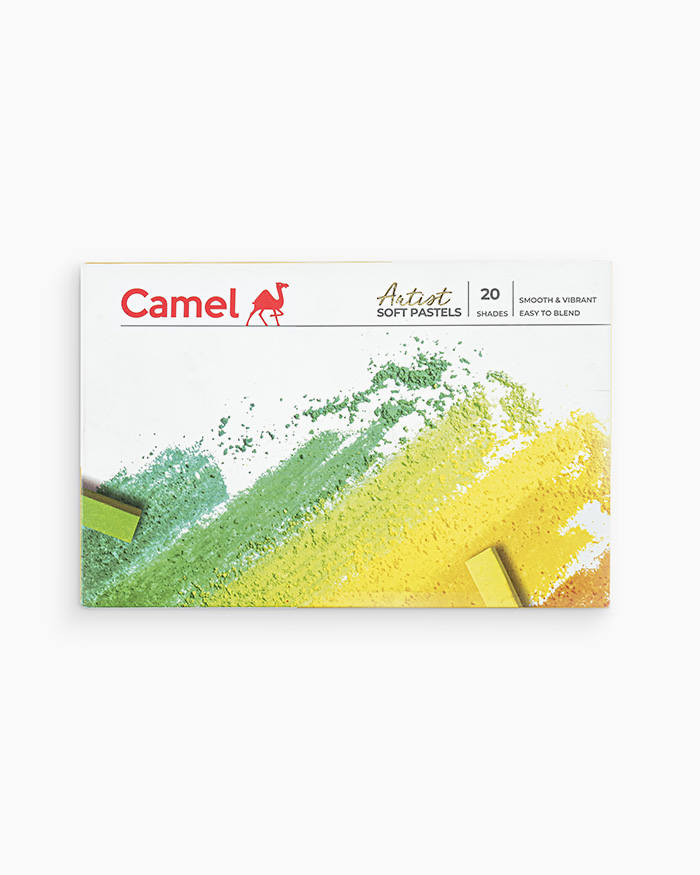 1/6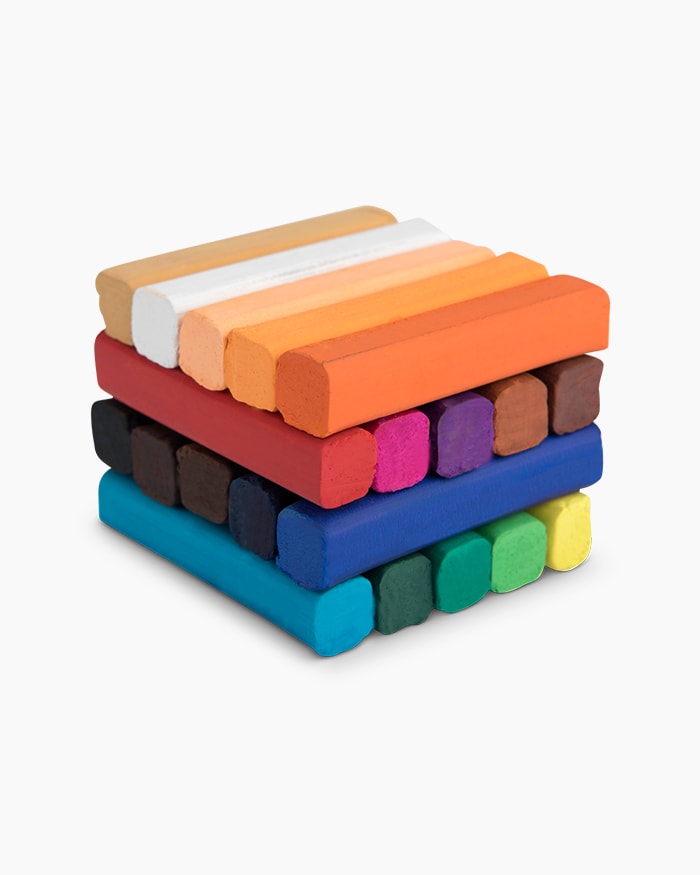 2/6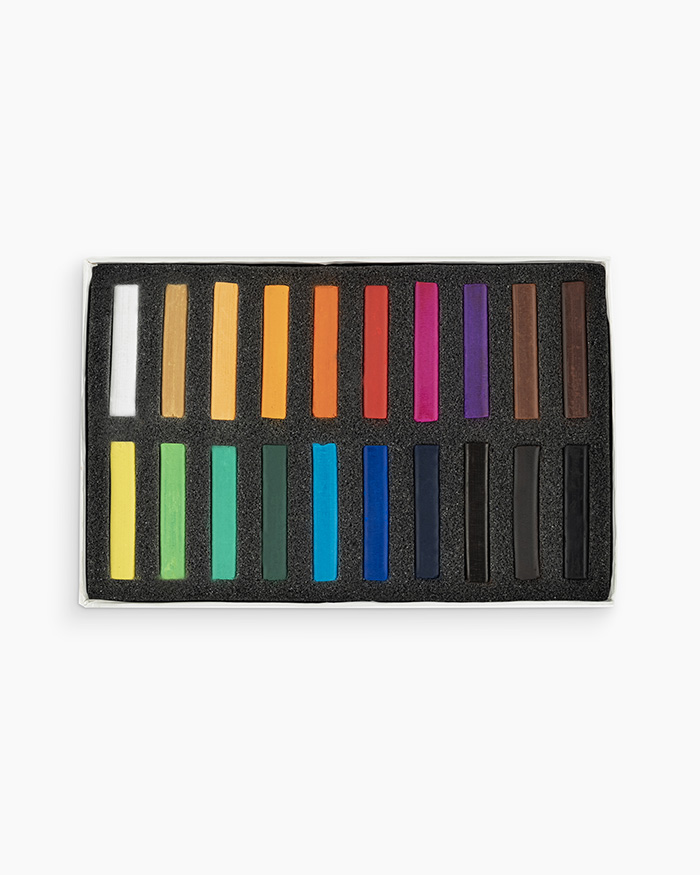 3/6
4/6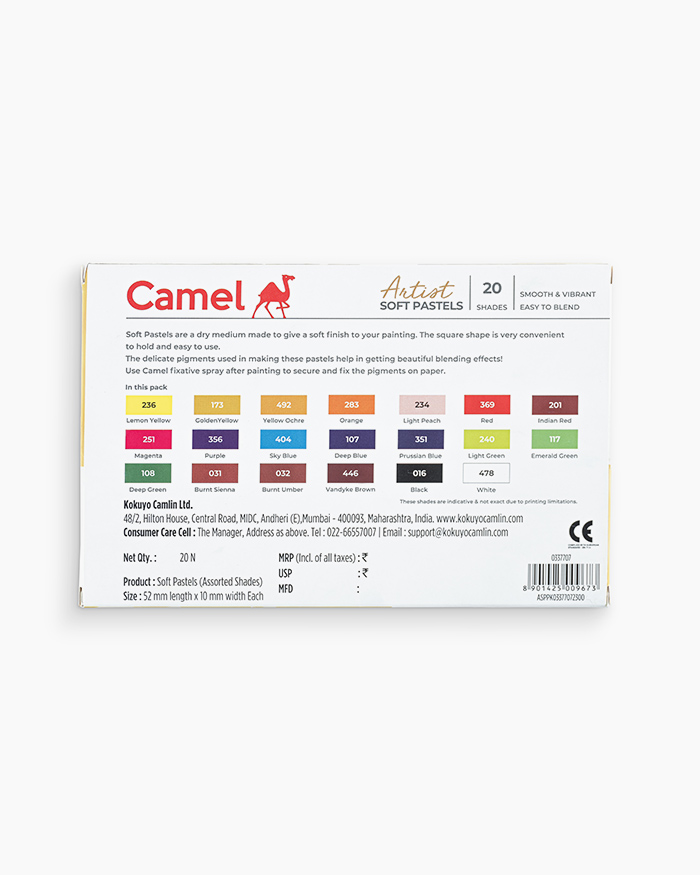 5/6
6/6
Camel Artist Soft Pastels
Assorted pack of 20 shades
₹300
First introduced in 2001
Vibrant and dry sticks created with superior pigments and without any binder for free-flowing, painting-like effects.
Features

01

Made with rich, high-quality pigments

02

Square-shaped sticks for better grip

03

Offers a smooth discharge of colour

04

Could be intermixed and overlapped for desired effects

05

100% vegan
Product Code - 0337707
Pro Tips from Artists
Apply a coat of Fixative Spray while drawing to secure your progress and avoid accidental damage to your artwork.
Start from top left towards bottom right to avoid smudging (vice versa for left handed artists).
After you finish your masterpiece, apply multiple coats of Fixative Spray for long-lasting protection.
"
"Learn the rules like a pro, so you can break them like an artist."- Pablo Picasso