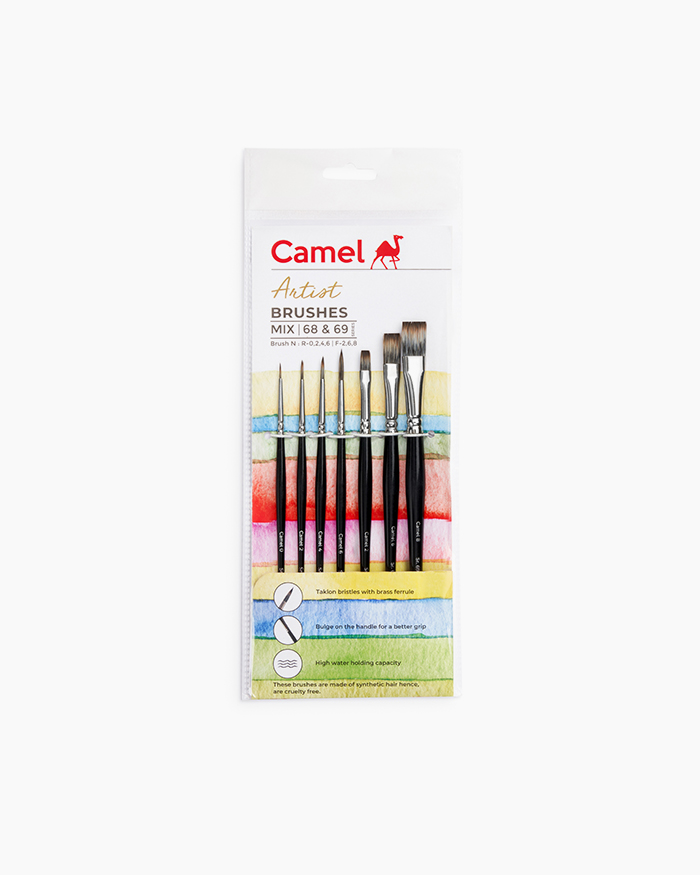 1/6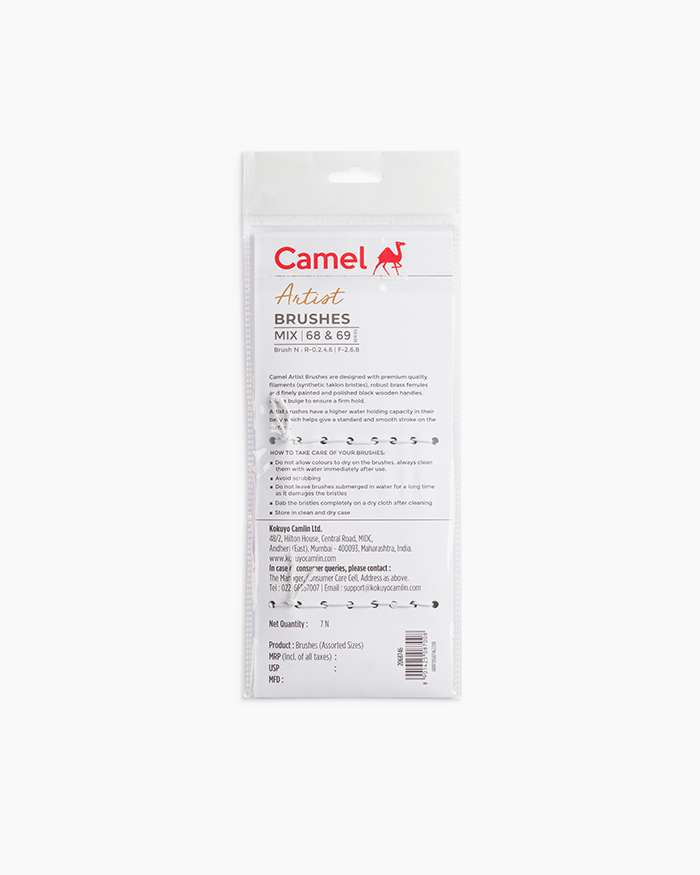 2/6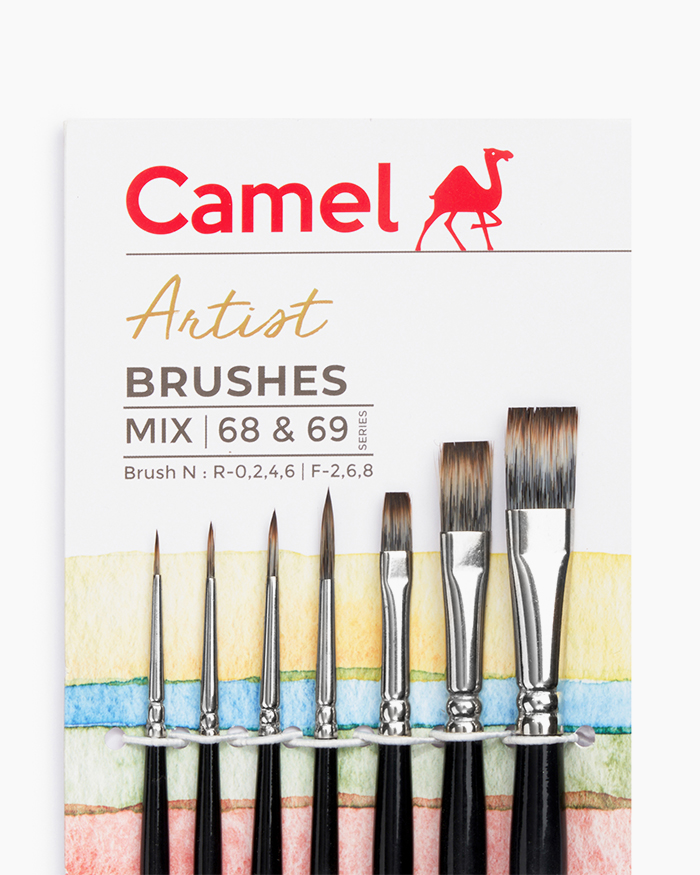 3/6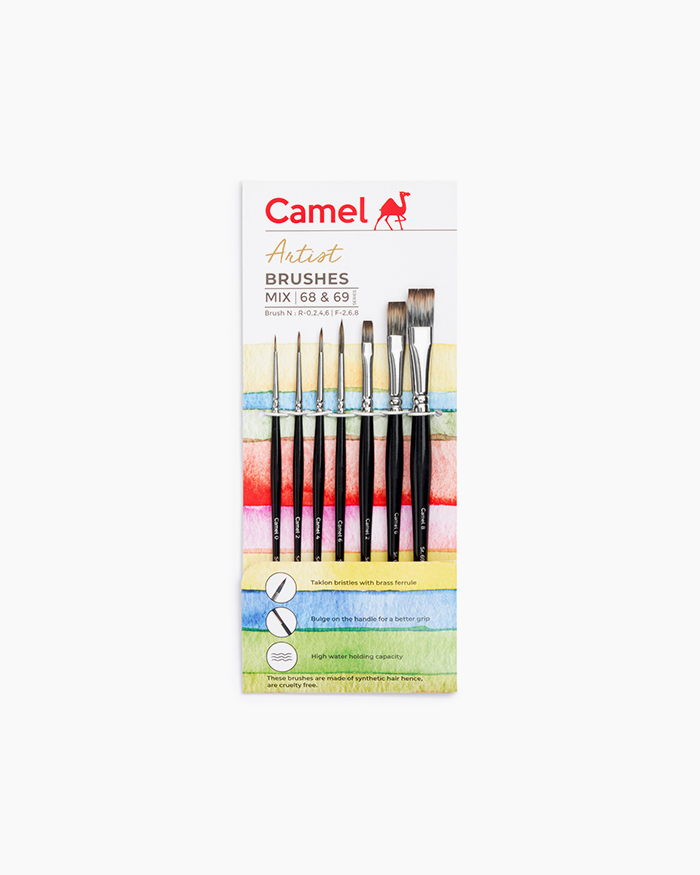 4/6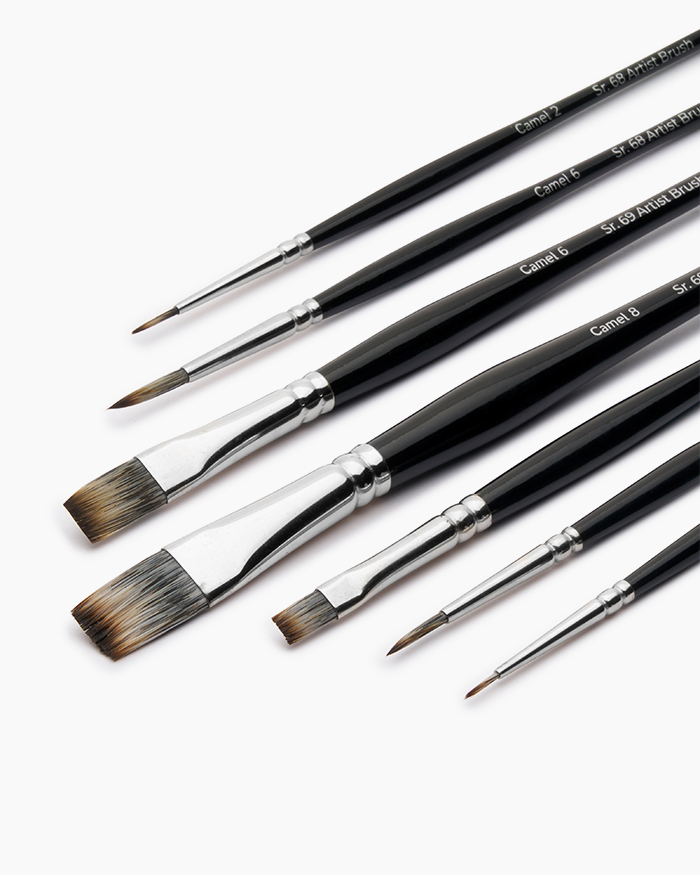 5/6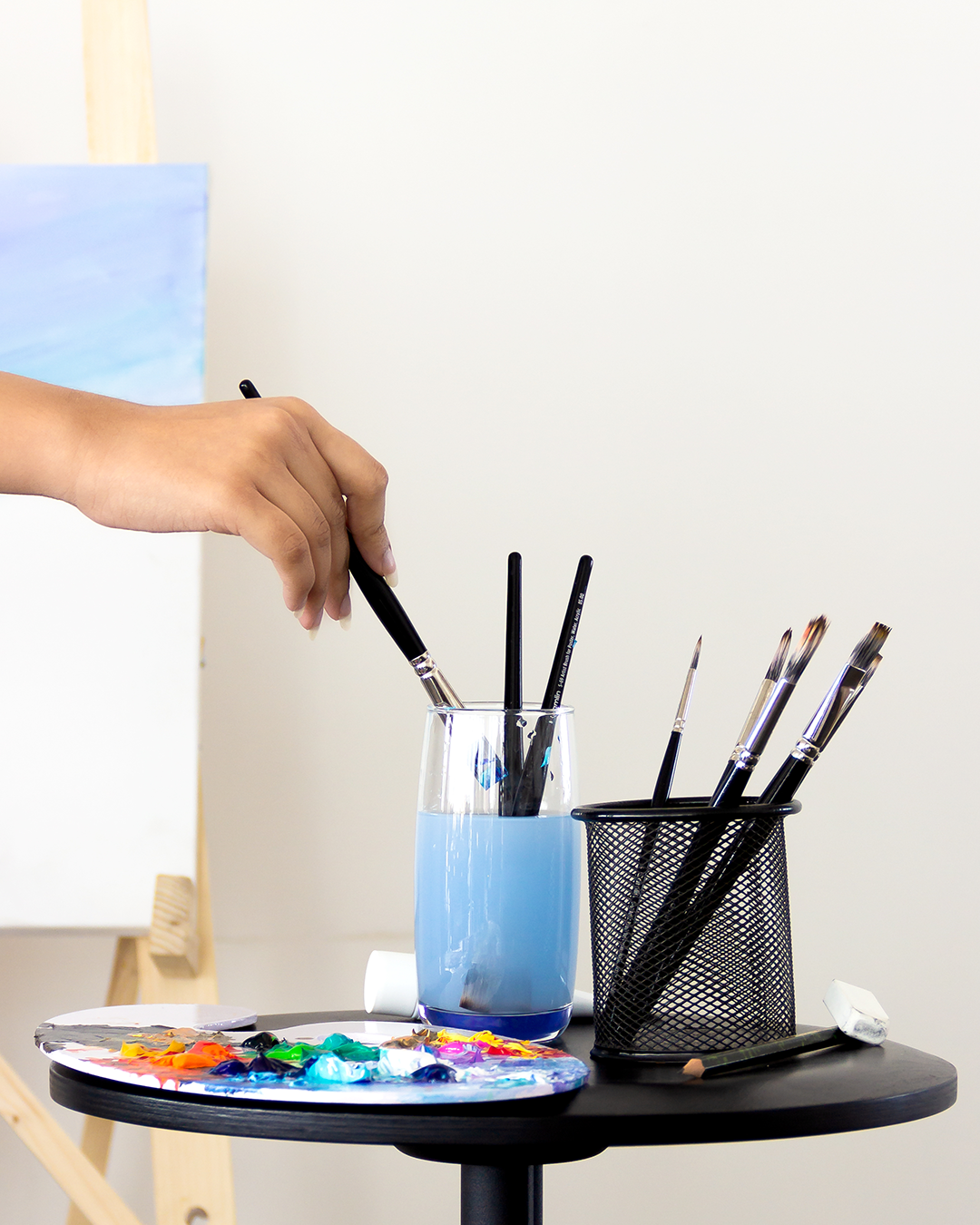 6/6
Camlin Artist Brushes
Assorted pack of 7 brushes, Round - Series 68 & Flat - Series 69
₹350
Round - Series 68 & Flat Series 69
Round - Series 68 & Flat Series 69
Flat - Series 69
Round - Series 68
Only available at retail stores.
First introduced in 2019
A mixed set of innovatively designed brushes with carefully selected, man-made filaments for great performance and colour hold.
Included in this pack
Round - Series 68
Brush no.s 0, 2, 4, 6
Flat - Series 69
Brush no.s 2, 6, 8
Features

01

Machine made, great quality soft hair to protect wildlife

02

Flat shape for strokes and coverage

03

Round shape for strokes and details

04

Non-corrosive chromed brass ferrule for long life

05

Ergonomic gourd-shaped wooden handle for low fatigue and good grip

06

High-quality filaments of different diameter for greater colour hold

07

Suitable for all painting mediums

In case of oil painting, experiment by putting the brush in turpentine for 2-3 days.

08

100% vegan
Product Code - 2068746
Pro Tips from Artists
Do not allow colour to dry on the brush. Always clean with water immediately after use.
Avoid scrubbing and dab the bristles thoroughly on a dry cloth after cleaning with soap water.
Do not leave the brush submerged in colour or water for a long time. This may damage the bristles.
Store in a clean jar with the bristles facing upward.
Frequently bought with
Artist Brushes
Learn something
new today
"
"The artist is not a different kind of person, but every person is a different kind of artist."- Eric Gill