Are you an artist who loves getting some artwork done even while on the go? When you travel, you might spot breathtaking views that you would love to sketch and paint but if you are not prepared for it, the moment will pass.
So, for the travelling artist, here are some useful tips and tricks that will help ensure you get the best art out of every moment that captivates you!
1. Scaling down your usual tools and supplies
While water colours and pencils might not take much room when you travel, they might still not be the best choice for you if they are not your favoured medium. So, it would make more sense to bring along with you whatever medium you prefer and scale that down. For example, if charcoal is your preferred choice, then carry it along with a sketchbook as big as you can carry, a paintbrush, and gesso. Carry baby wipes and tape to support your work.
2. Immerse fully in the scenery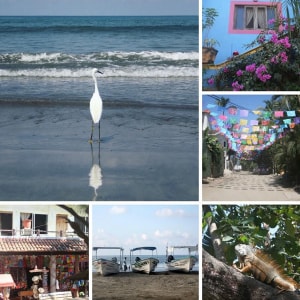 One of the most delightful things about travelling is that you get to immerse completely in the environment. The art that comes out of such an experience can be magnificent! Whenever you take this journey, be prepared to tell the story of the culture. Take a slice of the varied cultures you come across by painting their exquisite cuisines and festivals! If the beach or a marketplace is the centre of activity for the natives, bring that out in your art.
3. Click pictures of everything that inspires you
Be sure to click pictures so that you can have a backup of the imagery the next time you decide to paint. The weather may not cooperate with your plan to paint on the spot or the place may be too crowded for you. Moreover, not everyone has a good visual memory. Clicking pictures works, especially for artists who like to paint as soon as they can. The inspiration is fresh and, dare we say, animatedly vivid! You can simply take a picture and go indoors to finish your artwork!
4. Making your art in public
Some artists may be able to work even as onlookers watch, while for some artists, having an audience may turn out to be a distraction. If working with an audience watching you doesn't work for you, then find a quieter spot where you can work in your 'zone' without interruptions.
5. Take a local art class
Workshops are a great way to constantly update your knowledge and skills. The same counts when it comes to art as well. So, when you are in a new place, explore it and see if you can get enrolled in a local art class to learn something new. You may be surprised at the new techniques you may acquire from such an experience, simply by being open to the culture and art of a new destination!
Did you find this article useful on your trip?
Share your experience with us in the comments below.
Comment added
Comment updated
Comment deleted
"
"Artists are just children who refuse to put down their crayons."- Al Hirschfeld