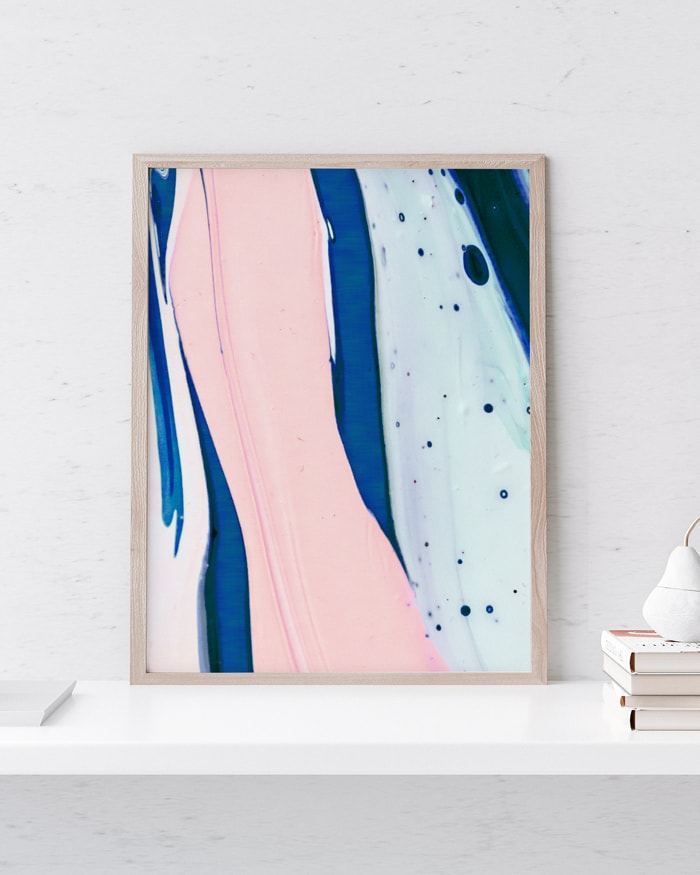 In the mood to make a mess? The best artistic outlet is a fluid acrylic painting!
Camel Fluid Acrylic Colours are an excellent way to de-stress and have some fun with colours. The colours are easy to flow and spread and are formulated with high-quality pigments that can be applied on multiple surfaces. It requires no training, meaning you can easily create a unique piece in no time.

Steps to prep
We recommend wearing an apron or an old t-shirt that you wouldn't mind staining as Camel Fluid Acrylic Colours are permanent on any fabric. Be sure to also cover your workstation with some newspapers and elevate your canvas for ease of holding and spreading the colours. You will also need a disposable cup to pour the colours onto the canvas.
Choose 4-5 contrasting colours from Camel Fluid Acrylic Colours which come in 18 shades. If you are unsure about picking the right colours, grab a Camel Fluid Acrylic Colours Kit which includes 4 shades in 25 ml along with an apron and a canvas in the pack.

Let's go with the flow!

Step 1:
Start by layering your colours in a paper/plastic cup, one by one. Make sure to pour from the side of the cup so that the colours don't mix. Try to create contrasts so that the colours don't merge into one another. The more layers, the more intricate the design!
Step 2:
Slowly pour the colours from the cup in the middle of the canvas as a narrow stream. If you are looking for a more detailed design, pour the mix in a circular motion. Make sure that the colour is flowing out steadily and generously to get a good spread.
Step 3:
Slowly tilt the canvas in different directions based on how the colours are flowing to create the kind of look you want. Set your canvas back on the elevation and let it dry for at least 24 hours.
Pro tip: Camel Fluid Acrylic Colours are vibrant, waterproof shades. But if you would like to add a protective layer, you can use the Picture Varnish Spray as well.
The best part about fluid art is that no two pieces will look exactly the same. So create as many unique masterpieces as you want, there is no right or wrong here!
Comment added
Comment updated
Comment deleted
"
"Creativity is nothing but a mind set free."- Torrie T. Asai