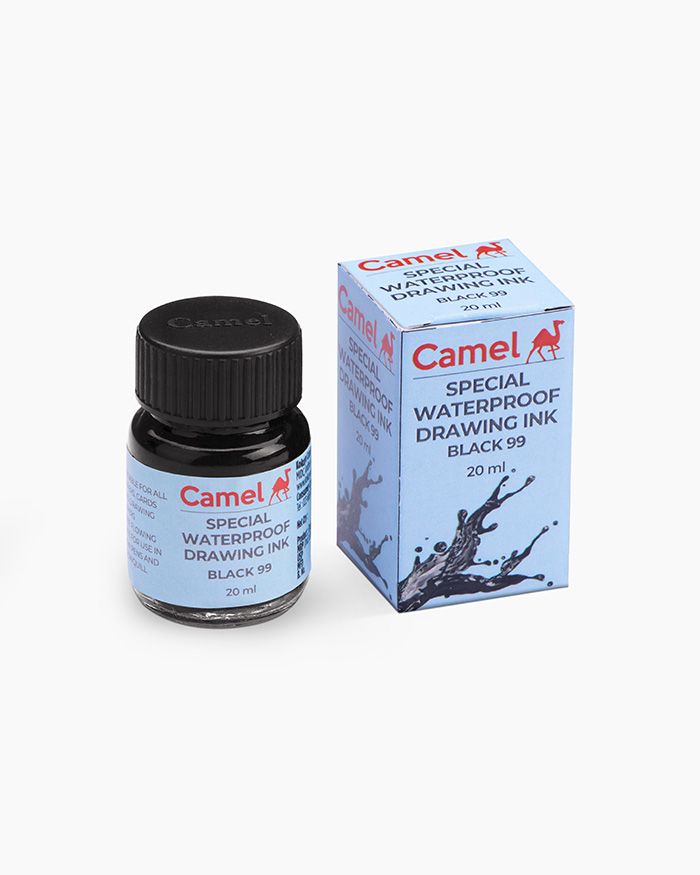 1/4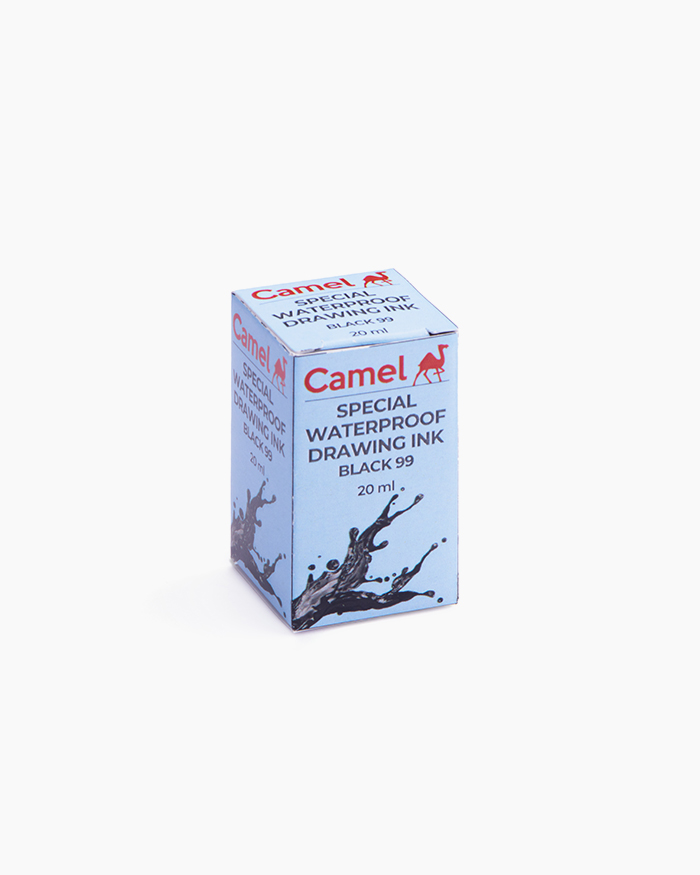 2/4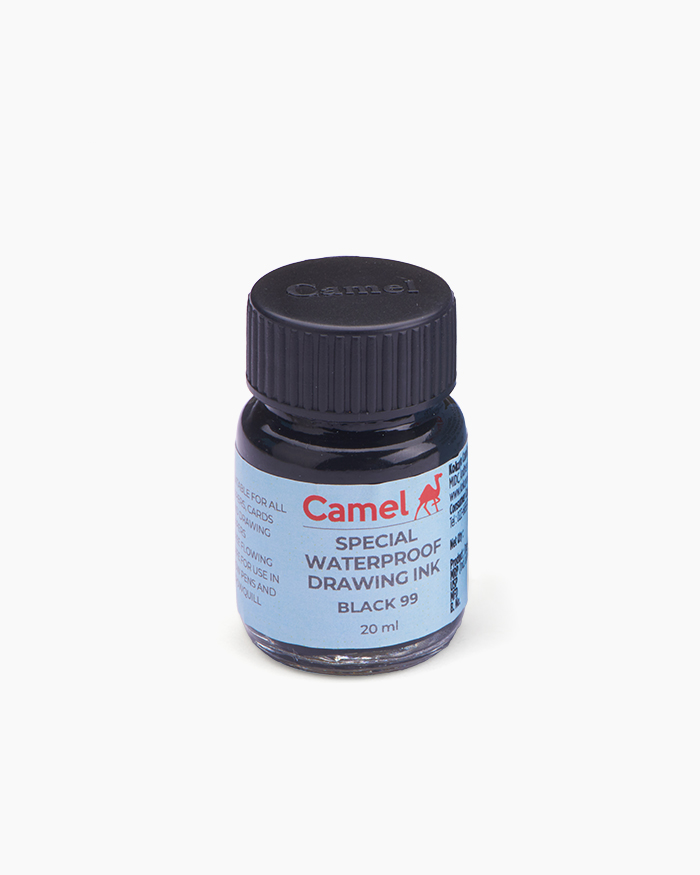 3/4
4/4
Camel Special Drawing Ink No. 99
Individual bottle in 20 ml
₹85
Only available at retail stores.
First introduced in 1959
A carbon-based ink that has high opacity and permanency for applied and fine art creations.
Features

01

Waterproof with high permanency

02

Ideal for line work with a nib, brush, liner, etc.

03

Get opaque and jet black effects

04

Used on good quality, non-blotting paper

05

Majorly used by commercial and fine artists

06

100% vegan
Product Code - 1111759
Pro Tips from Artists
It is very important to stir well before use.
Keep the bottle capped when not in use.
Use with brushes, Crow Quill or a Bow Pen.
They are suitable for all drawing papers.
Keep a tumbler of water handy to dip brushes since these inks dry fast.
Frequently bought with
Drawing Inks
Learn something
new today
"
"Art heals all my feels."- Sanmy Art