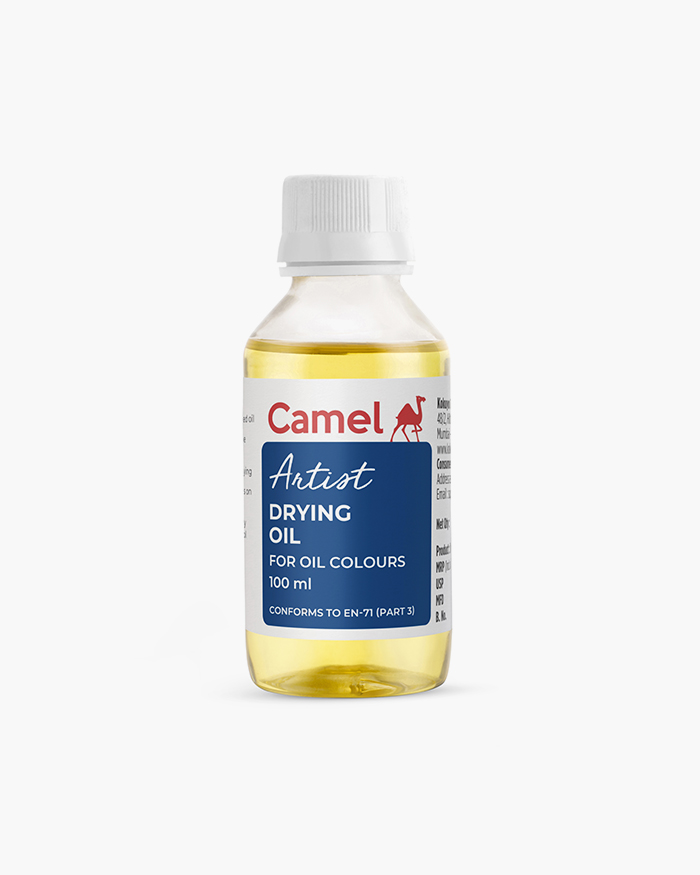 1/3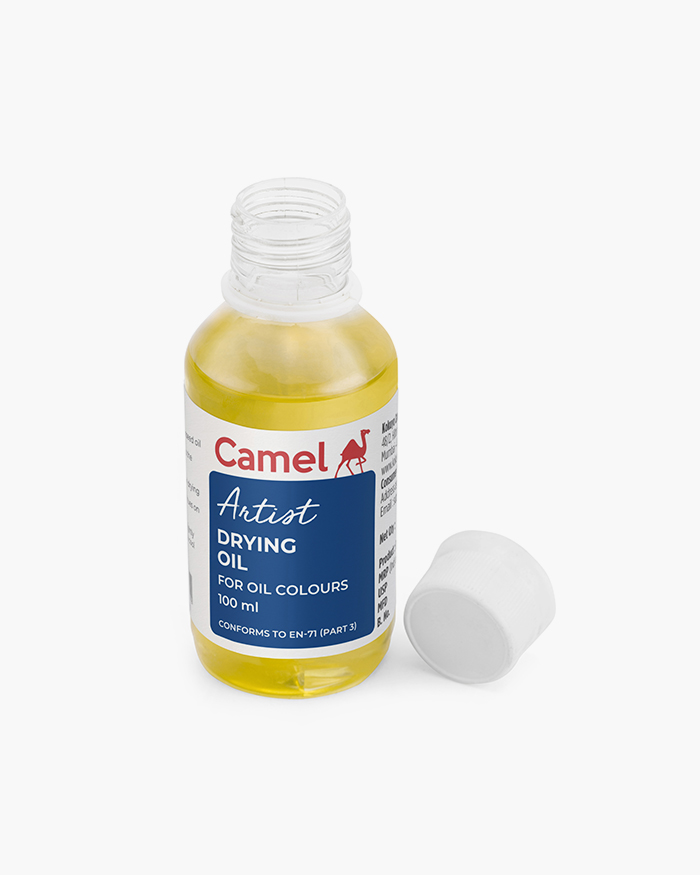 2/3
3/3
Camel Artist Drying Oil
Individual bottle of 100 ml
₹170
Only available at retail stores.
First introduced in 1965
This medium is made up of Purified Linseed Oil that is specially treated with a scientifically developed drier to shorten the drying time of oil paintings.
Features

01

As safe as Purified Linseed Oil

02

Treated to be fast drying

03

Fully compatible with other oils

04

Avoid using with pale shades which might turn yellowish

05

100% vegan
Product Code - 523659
Pro Tips from Artists
Use this medium as an alternative to Purified Linseed Oil.
This medium might turn yellow after a certain amount of time.
Avoid using this medium with pale or lighter shades.
Keep the bottle capped when not in use.
Store the bottle in a cool and dark place.
Frequently bought with
Artist Drying Oil
Learn something
new today
"
"We don't make mistakes, just happy little accidents."- Bob Ross